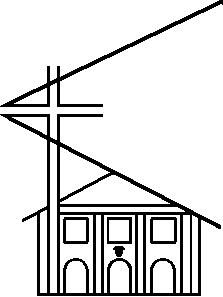 OUTLOOK
Outlook April 2019
The Ongoing Story
The Ongoing Story seeks to bring the history of Tilehouse Street Church up to date,
covering the past 50 years since Come Wind, come weather
was published to celebrate our 300th Anniversary.
Copies are available
Price in person £3.50 — By post: £5.

If you are interested in purchasing a copy please contact Peter Bleasby,
Telephone: 01462 621983 or email:
peterandjoyce@live.co.uk
---
Disaster Recovery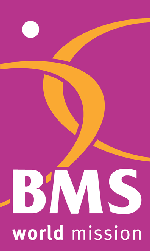 Your faithful support for BMS World Mission means we are able to respond to survivors of conflict and natural disasters across the world.
South Sudan, supporting South Sudanese refugees living in Uganda: £18,600
Providing food rations to children suffering from malnutrition, as well as access to wheelchairs and pastoral support to people with disabilities.
Nepal, continued earthquake recovery: £199,168
Rebuilding schools destroyed in the 2015 earthquakes and providing disaster risk management training to help communities be better prepared for the future.
Ukraine, helping people survive the winter: £17,000
Helping provide thermal underwear, ceramic heaters, coal and wood to help them keep warm.
Indonesia, earthquake and tsunami response: £20,000
Helping provide shelter, emergency food and personal hygiene kits to people on the Indonesian island of Sulawesi after the earthquake and tsunami last year.
---
Serving Letchworth, Hitchin and Baldock
A big THANK YOU to all individuals, schools, churches and faith groups, and local business's for supporting Letchworth, Hitchin and Baldock foodbank this past Christmas.
Your donations have made a BIG difference to local people in crisis.
Over the Christmas period we helped 40% more people than in 2017. overall Jan 2018 - Jan 2019 there has been a 25% increase in use of the Foodbank.
Thanks to the generosity of our supporters we have a full warehouse. We have had donations of food and cash from schools, churches and faith groups, businesses, individuals and from specific fundraising events including several carol service collections. Donations have been beyond anything we expected. The phenomenal Christmas donations amounted to 8,437kg.
We can never name all our donors; donations received from the public via our collection boxes at supermarkets and the Christian Bookshop in Letchworth continue to be our main source, but over Christmas several of our secondary schools, including Hitchin Girls, The Priory School Hitchin, John Henry Newman and St. Francis School had amazing collections with over 1,190kg of donations.
A big thank you must also go to STS Tyres. On the Friday before Christmas a team from STS Tyres delivered 3 van loads of food, and amazing 1,912kg of donations!
Like last year the amount of donations this year has enabled us to work with many other agencies to help more people who are less fortunate. We also continue to link with Euston Foodbank in London sending them surplus food nearing use by date.
Thanks to the generosity of others we continue to help people across our communities.
---