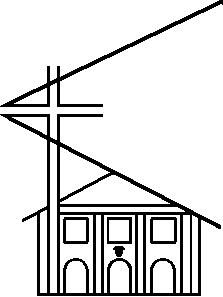 OUTLOOK
Outlook April 2018
Page 6
From Outlook Reporter, Marion Woodbridge …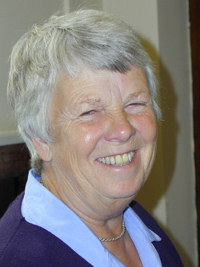 Marion Woodbridge

Brenda Mallett
I had a splendid afternoon and cup of tea, with Brenda Mallett. She told me she was born in Romford, but at the age of three the family moved to Borehamwood.
Brenda's father worked for the post office at Mount Pleasant, (often in the news then) and her mother was a cleaner at a dry
cleaners shop, but she soon became the manageress. Brenda had four sisters and two brothers - a large family.
Brenda suffered from chest problems and so at the age of 8 it was decided that she should leave home and go to a boarding school in Clacton hoping that the sea air would be good for her. The boarding school was fun and she made some good friends. However, at the age of 13 Brenda left Clacton and returned to Borehamwood and to secondary school which was a shock! Pupils had already been at school for a couple of years and Brenda arriving new found it difficult to make friends and join in.
Brenda's parents did not go to church but all of the children were baptised. However, Brenda did go to Sunday School in the almshouse of Miss Cross. About 12 children squashed in her small room to listen to the lovely lady.
Brenda left school at 16 and went to work in Elstree at an engineering company. It was a case of starting at the bottom as office junior, filing, but soon the accounts department beckoned. Brenda moved to the Initial Towel company in New Barnet, working with one other person, doing the payroll for 400 workers at a time, when there were no computers. The work had to be carried out Monday to Thursday and the office pay was sorted on Fridays. There were also trips to the bank! The staff were good and Brenda made good friends.
Brenda's next job was for Eastern Electricity in Borehamwood, working in the income department, answering account queries, sending men out to collect debts and to read the meters.
Brenda married Chris in 1971 and their first daughter was born in 1976, they had three more daughters in 1979, 1981 and 1985. Brenda didn't work while the girls were young. Brenda and Chris divorced in 1993 and so Brenda had to find some work. Brenda set up her own business doing the accounts for other people. This meant that she could choose her own working times to fit in with the girls school day.
The family lived in St Albans while the girls were young, moving to Radlett in 1986 where they joined an Anglican church, Christchurch. Brenda found there a very caring a supportive vicar and community. Brenda's third daughter Victoria had disabilities, she didn't walk until she was 4 and never spoke although she understood everything that was said and could make herself understood most of the time. Sign language was used at times. In 2000 at the age of 18 after a severe chest infection Victoria sadly died. It was then that great comfort came from the Christchurch community. Brenda moved back to St Albans in 2004. Her ex- husband Chris died of cancer in 2007.
Brenda met Malcolm in 2013 and they married in May 2017. Life sounds very busy in Titmore Green. Brenda has six grandchildren and another on the way and Malcolm has five grandchildren, not to mention all of the parents! We are so pleased to have Brenda at Tilehouse Street – and she is great on the catering front!

Margaret Thatcher
I asked Brenda …
Who would you like to have a cup of tea with?
Oh I would like to talk to Margaret Thatcher.
What would you like to talk to her about?
I would ask her what it felt like being the first female British Prime Minister. Also how did she cope on only 3 hours sleep a night through the bombings, riots and strikes of the time.
What is your earliest memory?
When I was about 4 years old I went to my mother saying that my eye hurt. I had shingles over my left eye. As I was so young and they were worried about my eye I had to go into hospital but luckily my mum and dad could visit me.
Who influenced you as a teenager?
The office manager at my first job, Mr Mike Sternberg. He taught me to do the payroll system. He realised I was capable of doing more than just filing, and that taught me that I could do accounting when I had to support the girls on my own.
What do you do when at home?
I knit a lot. I have just made my granddaughter a tunic top. I am now knitting her a coat. I am currently doing a 1000 piece jigsaw puzzle - I enjoy doing that and I read.
What sort of books do you like?
Mostly crime. Currently I'm reading a book by Camilla Lackberg called The Stranger which is good.
What makes you laugh
Things the grandchildren say and do. TV program 'Hold the Sunset' with John Cleese and 'Open all hours' and the older comedy programs.

Northern lights
Where would you like to go on holiday?
Well I have been to Thailand as I have a sister living there but I would like to go to Vietnam. Oh! …and Norway and hopefully see the Northern lights.
What makes you cross?
When people refer to children as 'kids' and not children – the BBC are one of the worst offenders.
Can you do anything about it?
Well – not a lot – I never use that word when I am talking about children.
Is there a phrase or saying you try to live by?
Yes – help others where I can and treat others with the respect they deserve.
Thank you Brenda for spending the afternoon with me — please come again.
Marion Woodbridge..
---