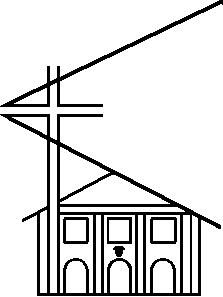 OUTLOOK
Outlook October 2018
Running the race
On holiday in Portloe (Cornwall), from our cottage Michael and I had a ring-side seat of the 2018 Coastal Path Run. There were participants of all ages who had been training hard for this event and hoped to make their time a personal best; for others the goal was simply to finish.
Reliving the day, in spite of exhaustion and pain, doubtless all will have agreed that they had FUN being of the FUN Run!
St. Paul writes of "running the race that is set before us ... looking unto Jesus ..." But would we call the Christian race of life FUN? Every life has its hills and troughs - but can we also face life with a spirit of fun? Meeting friends now in their 50's and 60's who had been members of St. Mary's Church Youth Club run by us - all agreed that they had fond FUN memories of meetings, weekends away and holidays.
Every time I look in the mirror I know God has a sense of humour! How do we individually and collectively express a sense of fun as we continue on our Christian pilgrimage? Jesus is our constant companion: while on earth He surely enjoyed times of FUN!
Mary Taylor.
---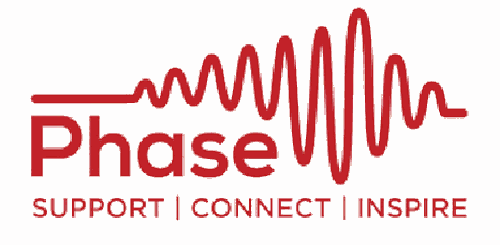 Phase - Introducing Hannah …
The Phase team is changing this year with Sasha leaving to do a bit of globe-trotting, and Hannah our new Wellbeing Lead starting at Phase. Below are some excerpts from an interview with Hannah.
Sasha Austin-Seade & Hannah Dengate
Tell us a little bit about yourself:
I am Hannah Dengate and I have just moved from Christchurch. Dorset where I was for four years and I was there as a youth worker and so I've made a big move to Hitchin and ironically into the Christchurch building. My parents live in Devon. I love to spend time by the sea, I am missing the sea! I like baking and so I'm into the bake off at the moment, I like running, playing the flute and spending time with friends and family.
What sort of jobs and roles have you had before?
When I was at university I was really involved with the Christian Union and was a part of the leadership team there and then from uni I went and did a gap year on the Isle of Man. I volunteered for a charity called Scripture Union Ministries Trust which is really similar to Phase, as it's a resource for the Island doing schools work and linking with churches. I was placed in a church there where I did mentoring, worked with the schools and worked with young people. I also was part of a team that lived within the community with about 12 other people!! Then we helped with all Island school events and things like that. Finally, I have just come from being a youth worker in Christchurch. When I first started I was doing children's and youth and I worked one to one ina primary school as well and then the last few years I have just been focused on doing youth work with young people.
In your first few weeks at Phase, what have you been involved with and what difference have you seen it make?
In the first week we went into Hitchin Girls' School to help with the year 12 inductions and then went in again on the Friday to help with the year 7's and I think two things stood out to me …

The relationship that Phase has with the schools is really great to see. Although you're not staff at the school but you are treated like staff. There is a real respect and a really good reputation that Phase has amongst the schools.
When we were in the school just the way year 7's would come up and be like "ahh I recognise you", "oh you did our workshop". Just seeing that continuation from primary to secondary school and seeing how they remember what Phase has done and the workshops that have been done and just being that face that's familiar and the consistency was amazing. It just showed the importance of being in the primary school and being in the secondary school. Especially for those that are new, so they are seeing someone they recognise.
[Condensed interview from Phase blog 'Changes to Phase Wellbeing']
---