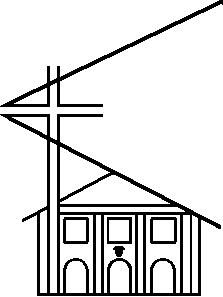 OUTLOOK
Outlook July/August 2020
Letter from the retiring Editor
Gill Mayes
A letter from an ageing and now retiring Editor!
As this is the last Outlook I shall produce, I feel I must just thank all those who have helped me over the years, (many years!) either by writing various articles or by 'saving' me when all sorts of technical hitches simply baffled me!
I have always been grateful to those of you who from time to time have produced interesting or thought provoking articles - so welcome when I have been a little short of material!
A massive 'thank-you' to friends who have consistently, month after month produced articles ….the Minister's letter - even in times of pastoral vacancies it was provided by the deacons, Church Secretaries either under the guise of 'Aristarchus ' or providing the Church Diary, Marjorie and Jean who have kept us in touch with news from Wymondley and Stondon, and of course Marion who interviewed so many people over the years. I know Marion welcomes my retirement as recently she has really struggled to find people in the church who had not been persuaded to open up and talk with her!
Then an enormous 'thank-you' to Sam and Jane for their technical expertise and who never failed to come to my aid when I frequently cried out for help, especially after the purchase of my new computer! I could not have managed without them!
Last but by no means least, I am so grateful to Frank Jones who has faithfully printed the Outlook and delivered it over the years. I have so much appreciated his patience, flexibility and advice.
If I have left anyone out, forgive me and please take this as a sincere 'thank-you' to everyone of you who have helped me in any way .
As yet the future of Outlook is uncertain, but I do hope it will eventually continue, albeit, no doubt in a different shape or form. I shall look forward to that.
Gill Mayes
---