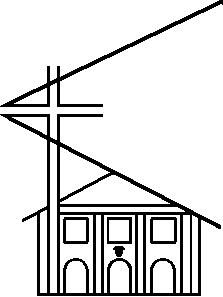 OUTLOOK
Outlook April 2019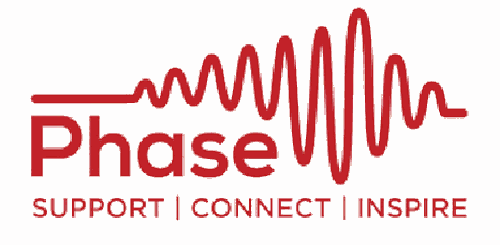 Time Trek

Phase's Kieran Murphy introducing the February Time Trek
Time Trek is a fun afternoon of music, games, craft and Bible story for anyone in reception up to year 6. Held each half-term it is host by various churches in turn. Helen bainbridge reports on February's event.
Along with more than 40 primary school aged children, as well as young leaders and volunteers from many of our Hitchin churches, we hopped into the Professor's time machine and went back in time to find out more about Jesus.
This year, we're finding out more about what it means to follow Jesus. On Tuesday our theme was 'Follow me - I'll help you grow' and we learned all about how Jesus is the vine, and we need to be connected to him so we can grow in him.
We helped the Professor to rebuild the time machine - despite distractions from a Viking! But the Viking helped us to learn what it means to stay connected to Jesus.
We had lots of fun with songs, drama, games and a scavenger hunt. We also planted sunflowers so that as we watch them grow, we can be reminded to make sure that we're growing and producing 'good fruit' (like being kind, generous and loving) and used our planted seeds to help us ask Jesus for help staying connected to him.
If you are interested in helping as a leader or young leader, get in touch on timetrek@phase-hitchin.org or ring 01462 422940.
The next Time Trek is on Tuesday 28 May at Tilehouse Street!
Fundraising opportunities with Phase
There are lots of ways you can help raise money for Phase and the first two help the environment too!
Crisp packets – Christchurch Eco group are now recycling crisp packets and giving the proceeds to Phase. A collection box is in the welcoming area. Why not encourage your child / grandchild to start collecting them at their school each week?
Tassimo Coffee Pods – Our Lady's church collect these and give the proceeds to Phase. It saves them going to landfill!
Amazon Smile - If you register with Amazon Smile you can now select Phase as your chosen charity and then a percentage of your purchases go to Phase. Put the link to Amazon Smile on your desktop & click that before ordering – no need to do anything more!
Abseil opportunity – Dan Edwards from Tilehouse Street Baptist Church is looking for fellow adventurers to join him on a fundraising abseil down the ArcelorMittal Orbit tower in the Olympic Park in London on 18th or 19th May! Contact the office on 01462 422940 for more details.
London Vitality 10k – We have two charity spaces available to take part in this iconic running event in London on 27th May (Bank holiday Monday) Contact the office on 01462 422940 for more details.
Walsworth Festival – Sunday 19th May 11 am-4pm. Come along and support us at our tombola stand, kindly run by Jean Kidd.
NB/ Ink Cartridges - Unfortunately, we can no longer re-cycle ink cartridges as this is no longer profitable for us. Hitchin Sainsbury's have a cartridge recycling box in their store.

Amanda, Office Manager
Phase is a charity which is dependent on donations. If you would like to make a donation and help us provide support to young people, please text MAKE05 £5 to 70070 to donate £5 or speak to your Church Phase Rep (Daniel Edwards)
---