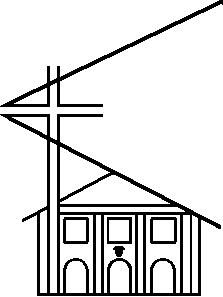 OUTLOOK
Outlook October 2018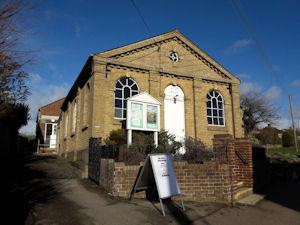 Stondon
As I write this month's article for Outlook, the weather seems to be playing tricks on us. The nights are drawing in ever faster, it was only just starting to get light at 6.30 this morning as I drew back the curtains, the
wind made our fence panels rattle, I needed an extra layer of clothing through the morning, and yet by mid-afternoon the sun was hot enough to send me indoors again for a sunhat!
Hopefully, we will have a few more sunny days to come, even if there's a chill in the air. I'm looking forward to seeing all the rich autumnal colours starting to appear again, and scrunching through the piles of discarded dried-up fallen leaves. Strictly Come Dancing has started, which means we now have only around 12 more weekends to go until Christmas!
Here are some Stondon diary dates for October 2018:
Little Treasures meet on Tuesday mornings in the Hall, 9am to 11.15am. They have a break for half term on Tuesday 23rd October.
Thursday 4th October, Take a Break Coffee Morning,10am to 12noon, in the Hall.
Everyone is assured of a warm welcome. Whether you're younger or older, whether you're regular or you are new to the village, feel free to pop in for a cuppa and some good conversation.
Sunday 7th October, Mike Campbell will lead our Communion service starting at 10.30am.
Sunday 14th October, preacher to be announced.
Sunday 21st October, Mike Campbell will lead our service at 10.30am.
Sunday 28th October, Andy Banthorpe will lead our service for Bible Sunday, starting at 10.30am. Please remember the clocks go back by one hour this weekend, so you get an extra hour in bed!
We aim to meet for prayer and fellowship on Tuesday evenings from 8.00pm, venue as announced each Sunday in church.
As I have been thinking what to write for this month, the word "transformation" seems to have been constantly popping into my mind. Yes, our countryside is transformed with the changing seasons, particularly through the autumn.
Last week, I watched a very moving TV programme which was all about transformation. It is hoped that some people's lives will be changed, transformed, one year on from the devastating Grenfell Tower fire last June. Architects, engineers and interior designers had the insight and the long-term vision to bring about the transformation of an area under the M40 Westway in London near Grenfell Tower. There is now a brand new purpose-built boxing club and gym for local youngsters, to replace the one destroyed in last year's fire. There is also a beautiful community centre and café, all built and designed especially for use by the local people in the area, to give them somewhere to meet and to help them rebuild their lives after the tragedy there last June.
God is also in the business of transformation, if we allow Jesus to lead us and follow his example. He can transform us, each one of us, in ways we cannot even begin to imagine, if we allow Him the time, the space and the opportunity. He is the ultimate architect, engineer, interior designer. His vision for us has no limits, no boundaries. We can make small changes in our own lives. We can chip away at things we don't like in ourselves, trying to change our behaviour and do what we think God requires of us. But that is using OUR vision of ourselves, which may not necessarily be what God sees and wants for us.
It can sometimes seem impossible to imagine how a shapeless lump of clay can turn into a beautiful finished vase. The words of Marilyn Baker's song seem particularly apt:-
Jesus, you are changing me.
By your Spirit you're making me like you.
Jesus, you're transforming me,
That your loveliness may be seen in all I do.

You are the potter and I am the clay,
Help me to be willing to let you have your way.
Jesus, you are changing me,
As I let you reign supreme within my heart.
Jean Gough
---