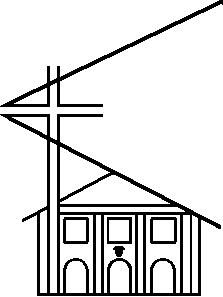 OUTLOOK
Outlook July/August 2020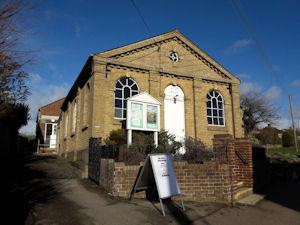 Stondon
As the conditions of lockdown ease slowly, week by week, some of us may have mixed feelings about returning to anything like normality. Crossing the road to avoid getting too close to someone else or playing musical trolleys in the supermarket are just a normal part of our lives at the moment. Even our four-legged friends have missed not being able to greet one another or play together, as they are pulled away to a safe distance. On the positive side, pets of all types have enjoyed having their human family around them far more than usual, and they may wonder what they have done to deserve all the extra time and attention over the last three months.
Nature continues to provide much-needed solace and a sense of calm. I enjoy exchanging greetings, nods and smiles with others on my walks round the village and across the fields. Indeed, I have a sense that, generally, we seem to have become nicer to one another, and I do hope that will continue.
We continue to come together for our virtual Sunday morning services on Zoom, starting at 11:00. It probably hardly needs saying, but our worship must continue online for the foreseeable future. However, the beauty of online services is that we can welcome visitors from anywhere in the country, and I always look forward to seeing who might pop up online each week. Please contact Mike Campbell or Andy Banthorpe if you would like an invitation link.
We have online Bible study and prayer on Tuesday evenings, again through Zoom, usually between 19:30 and 20:00.
In addition, there are a couple of other dates to note
This year's Prayer Walk will be from Saturday 11th July right through to Sunday 19th July. As we each take our daily exercise, we are invited to pray for our village and its people. A prayer point guide will be circulated for use nearer the time. This will be a unique opportunity for every one of us to be involved at a more personal level, as we will each have our own way of praying. It could be spending a few moments reflecting on something which catches our eye, or thinking about the people who live in a particular road or house as we are walking along.
On Sunday 30th August at 11:00, there will be a Joint Service of the Churches in Stondon via Zoom webinar and streamed on Facebook, so only those leading the service will be seen via streams.
In the light of recent developments, I've been thinking about "bubbles" over the last few days. Of course, the first thought that popped in to my head was the opening line of the song "I'm forever blowing bubbles". I remembered back to my childhood, when my grandma bought me a little pot of bubbles from her local newsagent's shop on the South Cliff in Scarborough. It was such a treat, to dip the wand in to the pot, pull it out, blow the bubbles into the air and watch them float away. In fact I'm tempted to go out and get myself a pot of bubbles right now. If not, I suppose I could make do with squirting the bubbles from the top of the washing-up liquid bottle!
Of course, I'm being a bit frivolous, but we have heard so much lately about people being able to form "social bubbles". Before lockdown, the idea of people deliberately isolating themselves from one another in their own little bubble might have been seen as a very negative thing. However, according to the dictionary, the word "bubble" can be used to refer to "a good or fortunate situation that is isolated from reality or unlikely to last".
I found that definition actually quite thought provoking. A bubble is fully enclosed until it is burst. Everyone within it is protected from anything outside. A sheet of plastic bubble wrap is made up of individual bubbles, but they are all joined together into one larger whole sheet. I imagined all those social bubbles, small groups of people, made up of children and grown-ups, perhaps grandparents or older aunts and uncles, groups of friends. I thought of the people in each of those enclosed bubbles, living together.
And then I thought of Jesus living inside each bubble with them. There He is, inside every single bubble. There is a place for Him next to them on the settee. He is there as they eat their meals together, and as they sleep. Then I imagined a time when the cluster of bubbles, having been joined together, will gradually begin to break free from one another. As the lockdown eases and the risks diminish, each bubble will burst open and those inside will be free once more.
Maybe I'm becoming overly sentimental just now, allowing my mind to wander into the realms of fantasy, but I found that image very reassuring. It may be something to hold on to until such time as we can really start to look to the future again.
May the Lord bless each one of you, and keep you safe within your respective social bubbles. In the meantime, I wonder where I can buy a pot of bubbles…?
Jean Gough
---