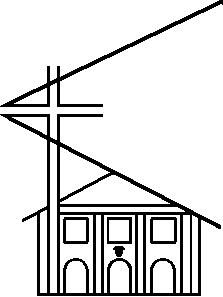 OUTLOOK
Outlook February 2020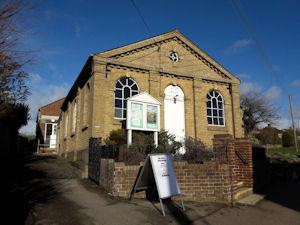 Stondon
I've been pondering on the subject of names over the last couple of weeks. Are they important and do they shape who we are? Juliet utters the phrase in Shakespeare's play: "What's in a name?" She was a Capulet but Romeo was a Montague, and the two families were longstanding enemies. She loved Romeo for all that he was, and she reasoned that his name held little meaning for her. Sadly, feuds and hatred between families and communities, solely based on name, background or culture, are nothing new.
I was sitting in a cafe down in Brixton last week. I saw a young police woman come up to the counter and order her lunch. She was in uniform with silver epaulettes displaying her police number on each shoulder. Her police force would have known who she was, firstly from her rank and number, and then by her full name. Her colleagues would have known more about her as an individual. Her close friends may have known her as a child, through school or from shared interests. Her family are likely to have known her for her whole life, since she was a baby.
Most of us will have had our first names for quite a long time now.
First names, and sometimes surnames, may be chosen to preserve a family name through each succeeding generation. Fashion and celebrities of the time often play their part in people's choice of names. Some names are shortened or lengthened over time. Although how or why my dad's brother, christened Harold, came to be known as Pete, remains a mystery to this day!
My name is very special to me, and it's a part of who I am.
I will answer automatically, instinctively, if and when someone calls my name. I'm sure we've all been in a situation where we've heard our name called, only to find that there is someone else nearby with the same name, and you both answer at the same time. Also, if I hear my full name called out very loudly, I am still haunted by memories of Miss Kettlewell, the deputy head at my secondary school, shouting out my full name down the corridor, telling me to stop running and walk in single file between classes! Halcyon days.
Here are some Stondon diary dates for February 2020:
---
Sunday 2nd Worship with Communion at 10.30am, Mike Campbell preaching.
Tuesday 4th Little Treasures toddlers' group, 9.00am to 11.15am in the Hall.
Thursday 6th 5th Take a Break Coffee Morning in the Hall, 10:00 to 12:00
Sunday 9th Morning service at 10.30am, Mike Campbell preaching.
Tuesday 11th Little Treasures from 9.00am to 11.00am.
Sunday 16th Morning service at 10.30am, Sheena Atkinson preaching.
Sunday 23rd All-age family worhsip at 10.30am in the Hall, Mike Campbell preaching/p>
Tuesday 25th Little Treasures from 9.00am to 11.00am.
Prayer Meetings are on Tuesday evenings from 8.00pm to 9.00pm. They are usually held at 42 Plumtree Close, or as announced in church each Sunday morning.
We know that, in a number of countries, Christians are persecuted, imprisoned, even killed, for acknowledging their belief in Jesus Christ and refusing to deny that faith. They do not waver in their faith, regardless of the likely repercussions. Recognition of the name of Jesus, and the freedom to worship as Christians, are seen as non-negotiable for them.
God knows each one of us by name. He calls us by our name.
He has been with us and known us all of our lives. He knew us as children, as adolescents, through our 20s, 30s, 40s, 50s, 60s, 70s, 80s, even 90s, with everything those decades entailed for us, and whether or not we knew or included Him. He still knows us, at this very moment, by our name. Our name is unique to Him. I think that's something worth pondering; don't you?
Jean Gough
---