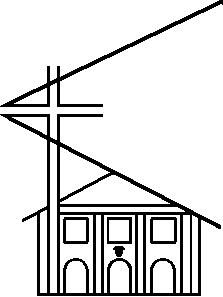 OUTLOOK
Outlook April 2018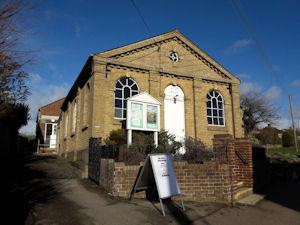 Stondon
We've faced "The Beast from the East" over the last month, and I think most of us have emerged relatively unscathed. Having been brought up in a tiny village in North Yorkshire, one would think I should be used to sub-zero temperatures, wind-chill factors,
sleet and snow. I was even quite proficient at driving in bad weather. Unfortunately, I think my dad would consider me a bit of a wimp these days, retreating indoors when it just felt too cold to go out, and avoiding driving on ungritted side roads.
By now, hopefully, the days will be milder and a lot brighter. The birds fly to and fro with renewed purpose. A pair of robins have decided to nest in the foliage around our lilac tree. Just the other day, I spotted
a tiny little wren scrabbling around under one of our azalea plants. I had to stop what I was doing and reach for the binoculars to get a closer look. I was transfixed by the intricacy of the markings and bars on its feathers, with so many subtle variations of dark and lighter brown. It was such acompact creature, so intricate, so delicate, just simple beauty. I was engrossed in the moment, transfixed, watching a tiny creature going about its daily routine.
Here are some Stondon diary dates for April 2017:

| | |
| --- | --- |
| Sun 1st | Easter Sunday Communion at 10.30am, Mike Campbell preaching. |
| Tues 3rd | No Little Treasures for the next two weeks. |
| Thurs 5th | Take a Break Coffee Morning from 10am to 12.00 noon in the Hall. |
| Sun 8th | Morning Worship from 10.30am. Preacher Mike Campbell. |
| Mon 9th | Church Meeting at 8.00pm in the Hall. |
| Sun 15th | Morning worship from 10.30am, preacher to be confirmed. |
| Tues 17th | Little Treasures at 9.00am in the Hall. |
| Sat 21st | Church Retreat at St Nicholas Church, Barton-le-Clay, from 9.30am to 4.00pm. Please bring a packed lunch. |
| Sun 22nd | Family Worship from 10.30am in the Hall, Preacher Mike Campbell. |
| Tues 24th | Little Treasures at 9.00am in the Hall. |
| Sun 29th | Joint Service at All Saints' Upper Stondon, starting at 11.00am. |
God has created so many masterpieces of Nature to delight us, whatever the season. We just need to take a moment to stop and actually appreciate the beauty around us. Use whatever senses are available to you, personally, whether that's through sight, hearing, smell, touch or even taste. Enjoy God's rich bounty!
Jean Gough
---