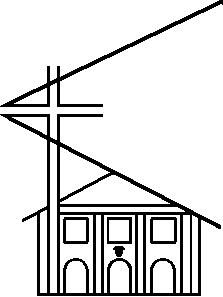 OUTLOOK
Outlook December 2016/January 2017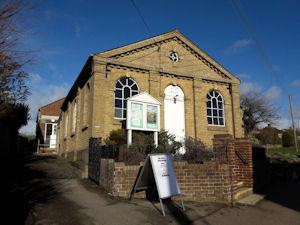 Stondon
I am writing this short piece for the Christmas and New Year edition of Outlook, on a frosty November morning, trying to look ahead to when you are likely to be reading this. One TV Christmas channel has been playing mostly two- star festive films since the beginning of September, and I expect many of you will be heartily fed up with "Jingle Bells" and Slade's "Merry Christmas" playing in the shops!
Here are some Stondon diary dates for December 2017:
We will meet at 10.30am for Sunday worship on the 3rd, 10th, 17th and 24th December.
Take a Break Coffee Morning is on Thursday, 7th December from 10.00am, with carol singing and our Christmas Buffet from 12 noon until 2.00pm.
Our Christmas Carol Service this year will be at 10.30am on Sunday 17th December, to be followed by tea/coffee and mince pies. (This is a change from our usual 6.00pm evening carol service, so please make a note of the revised date and time.)
We will meet in the church for Christmas Eve Communion at 11.30pm, but there will be no Christmas Day morning service this year.
On Sunday, 31St December, New Year's Eve, there will be a joint service at Shillington Congregational Church from 10.30am, followed by tea and coffee.
Little Treasures meet in the Hall on Tuesday 5th and 12th December. There will be Christmas songs and carols to round off their last day of term on the 12th
The Little Treasures are sure to join in, rattling, banging and shaking whatever percussion happens to be to hand on the day!
Some further diary dates for January 2018:
We will meet for Sunday morning worship at 10.30am throughout January. 7th' We start the New Year with an informal in-the-round service on the 7 which will be around the theme of "Let your light shine!", with all-age worship in the Hall on 28th January.
The first Take a Break Coffee Morning for 2018 will be on Thursday 4th January.
Little Treasures start their new term on 9th January, and will meet on Tuesday mornings in the Hall from 9.00am to 11.15am.
Why do people seem to want everything NOW, instantly? Isn't part of the pleasure of Christmas to do with the anticipation? Or maybe people are trying to recreate the special atmosphere that Christmas brings, every day of the year. Our faith and firm belief that Jesus Christ came to Earth as a tiny baby adds a crucial special dimension to our Christmas celebrations, expressed in Graham Kendrick's "Servant King":
"From Heaven you came, helpless babe,
Entered our lives, your glory veiled,
Not to be served but to serve,
And give your life that we might live."
On behalf of everyone at Stondon Baptist Church, can I take the opportunity to wish you all the very best for Christmas and the New Year.
Jean Gough.
---