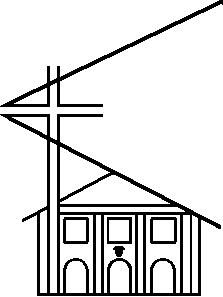 OUTLOOK
Outlook December 2019/ January 2020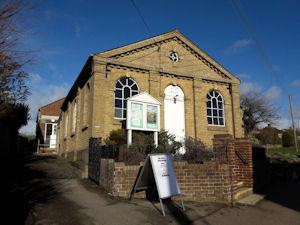 Stondon
It hardly seems a year since I was sitting in the summerhouse compiling last year's Christmas and New Year bumper article for Outlook. Here I am again in the third week of November, with the sun so low in the sky that, by mid-afternoon, I need the lights on, and the birds are hopping around on the lawn outside the window looking for some last-minute seeds or morsels to build them up for the cold night ahead
There seems to be a bumper crop of berries generally this year, and Chris Packham informed us on Autumnwatch recently that many birds will actually show a preference for red berries first, followed by orange, yellow and blue, then white.
As Christmas approaches, some difficult choices lie ahead, not least what presents to choose for friends, partners and relatives. We all want to get the right present for each person; something that they will like, which suits them and is appropriate. This got me thinking about the word "appropriate", its different meanings and contexts.
Once again, the English language serves to confound us. As a verb, it can mean "to commandeer", "to hijack", "to requisition" or "to seize", but it can also mean "to make something fit" or "to make something one's own".
I can imagine someone admiring, inspecting, carefully considering, then choosing a particular ring or an item of jewellery from a display rack, pointing out excitedly the exact one they would like. Or perhaps tracing a delicate finger along the rows of chocolates in a box before making their final decision and leaning forward to remove the soft or hard centre of their choice. I would choose the hazelnut praline or the strawberry cream every time. Making the right choice is important, isn't it?
In John 15:16, Jesus says: "You did not choose me, but I chose you and appointed you to go and bear fruit – fruit that will last"
Jesus chooses and appoints us for a very specific purpose. He"appropriates" us as his own. He makes His choice, but we must also make a conscious decision to recognise that choice, and do our level best to bear lasting fruit for Him. Let's try to make that conscious choice for ourselves, taking it a day at a time.
Here are some Stondon diary dates for December 2019:
---
Sunday 1st Worship with Communion at 10.30am, Mike Campbell preaching.
Tuesday 3rd Little Treasures toddlers' group, 9.00am to 11.15am in the Hall.
Thursday 5th 5th Take a Break Coffee Morning in the Hall, 10:00 to 12:00
There will be a Bring & Share Christmas Buffet afterwards with Christmas songs. EVERYONE IS WELCOME. (Please speak to Joyce or Penny for more details.)
Sunday 8th Morning service at 10.30am, Mike Campbell preaching.
Tuesday 10th Special Christmas Little Treasures from 9.00am to 11.00am.
There will be the usual play and snacks in the Hall, followed by carol singing in the Church. Friends and guests welcomed.
Sunday 15th Morning Service of Carols and Readings at 10.30am.
Sunday 22nd Service in the Round at 10.30am in the Hall,
with readings, songs, poems and Christmas reflections chosen by congregation and visitors alike.
This will be an informal service and anyone is welcome to join us to pause, reflect and celebrate in the lead-up to Christmas
Tuesday 24th Christmas Christmas Eve Communion in the Church at 23.30, preacher Mike Campbell.
Wednesday 25th There will be no service on Christmas Day.
Sunday 29th Joint Worship at Shillington Congregational Church, 10.30am.
Please note our carol service is in the MORNING.
When you've had your Christmas lunch and as you settle down to listen to the Queen's speech, you might like to reflect on the alternative words for our National Anthem which I noticed in the hymn book recently. The words were written a long time ago, but they are just as powerful today and the sentiment is the same.
Nor on this land alone,
But be God's mercies known
From shore to shore Lord,
make the nations see
That all should brothers be
And form one family
The wide world o'er.
---
Here are some Stondon diary dates for January 2020:

Thursday 2nd Take a Break Coffee Morning in the Hall.
Drop in for tea or coffee and biscuits any time between 10am and 12 noon. Everyone is welcome.
Sunday 5th Communion Service at 10:30. Preacher Mike Campbell
Tuesday 7th Little Treasures resumes in the Hall from 9am to 11.00am.
Sunday 12th Morning Service from 10:30. Preacher to be confirmed.
Tuesday 14th Little Treasures in the Hall, 9.00am to 11.00am
Sunday 19th Morning Service from 10:30. Preacher to be confirmed.
Tuesday 21st Little Treasures meet as usual in the Hall. 9am to 11.00am
Sunday 26th All Age Worship in the Hall 10:30. Preacher to be confirmed.
We aim to meet for prayer and fellowship on Tuesday evenings at 20:00pm, venue as announced each Sunday in church.
The time in between Christmas and New Year may be hectic for some, if not all of us. Dashing around, all over the place, trying to see as many different members of the family as we can at this special time. Catching up with old friends whom we haven't managed to meet possibly for the whole of this year so far. It's so lovely to meet old friends and distant family, to share past experiences; to reminisce, maybe to reflect on those no longer with us, or to laugh together recalling long-forgotten mishaps and adventures.
Why should all this activity be crammed into just those few days, usually between Christmas Eve and New Year's Day? What's wrong with spreading some of it out a bit into the rest of the year? Let's try and share or demonstrate our faith with those we meet in the spirit of Christmas throughout the coming year.
On behalf of our congregation in Stondon, I would like to wish everyone reading this article a very happy Christmas, and may God bless each one of you in a very special way as we move into the New Year.
Jean Gough
---