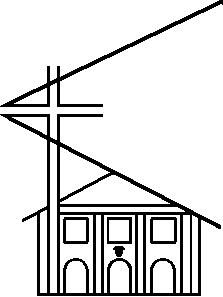 OUTLOOK
Outlook April 2019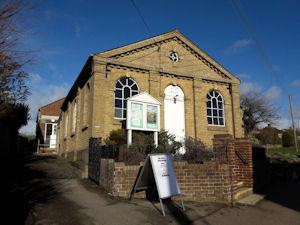 Stondon
Isaiah 43:25 reads:
"I, even I, am he who blots out your transgressions, for my own sake, and remembers your sins no more."
Itís good to be back again. The summer is now well and truly here — for the moment, anyway. The sun is shining and it is time to dig out the short sleeved tops, sandals and shorts, whether theyíre short shorts or maybe slightly longer ones.
Some members of our congregation in Stondon have already been away on holiday. Michael and Fayleen were invited to attend a garden party at Buckingham Palace back in May, which I understand was a memorable day for both of them. They came away having met some truly inspiring people, who had also been nominated for service to their communities.Before then, we had a dedication service for Niamh, one of the younger members of our congregation, and our church hall was filled with family, friends and church regulars.
At the beginning of June, Pam and I went on holiday to Italy, staying in Stresa on the shores of the beautiful Lake Maggiore. Joyce and Pete are off on a riverboat cruise, and Andy and Melissa will be spending time in Herefordshire during July, interspersed with time at home. As usual, they will be checking out moths and other flora and fauna, even camping out for the odd night in the back of their Honda car!
Here are some Stondon diary dates for July 2019:
Here are some Stondon diary dates for July 2019:
Thursday 4th Take a Break Coffee Morning, 10am to 12 noon in the Hall.
Saturday 6th Christianity Explored Retreat Day in Church/Hall, details tbc.
Sunday 7th Worship with Communion at 10.30am, led by Mike Campbell
Wednesday 10th Healing Service in the evening at All Saints, Stondon, 7.00-8.00pm. Everyone is welcome.
Saturday 13th Joint Prayer Walk with All Saints from 9.30am to 12.00 noon.
Sunday 14th Morning Worship from 10.30am - preacher Rev Jane Wheatley
Sunday 21st Family Worship in Hall from 10.30am, preacher Kieran Murphy
Little Treasures will meet in the Hall on Tuesday 2nd, 9th and 16th July from 9.00am to 11.15am. They will then have a break for a few weeks until the autumn term starts again in early September.
We have our last two Thursday evening Christianity Explored sessions from 8.00pm on 4th and 11th July, at Plumtree Road, with a Retreat Day on 6th July in the Church. Tuesday evening prayer meetings will take place as announced each week in Church.
Diary dates for August 2019
Thursday 1st Take a Break Coffee Morning, 10am to 12noon in the Hall.
Sunday 4th Worship with Communion at 10.30am, preacher Mike Campbell
Sunday 11th Morning Worship from 10.30am, Les Ebdon preaching.
Sunday 18th Morning Worship from 10.30am, Mike Campbell preaching.
Sunday 25th Family Worship in the Hall from 10.30am, Mike Campbell preaching.
Jean Gough
Jean sent this beautiful picture of Lake Maggiore taken when she and Pam were on holiday there. Sadly, in Outlook, you wonít see the wonderful colours of the scene, but have a look on Tilehouse Streetís webside - Iím sure Sam will have put it on there and you will see it in all itís glory! Ed.
---