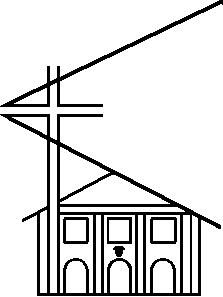 Tilehouse Street Baptist Church, Hitchin
---
14 June 2020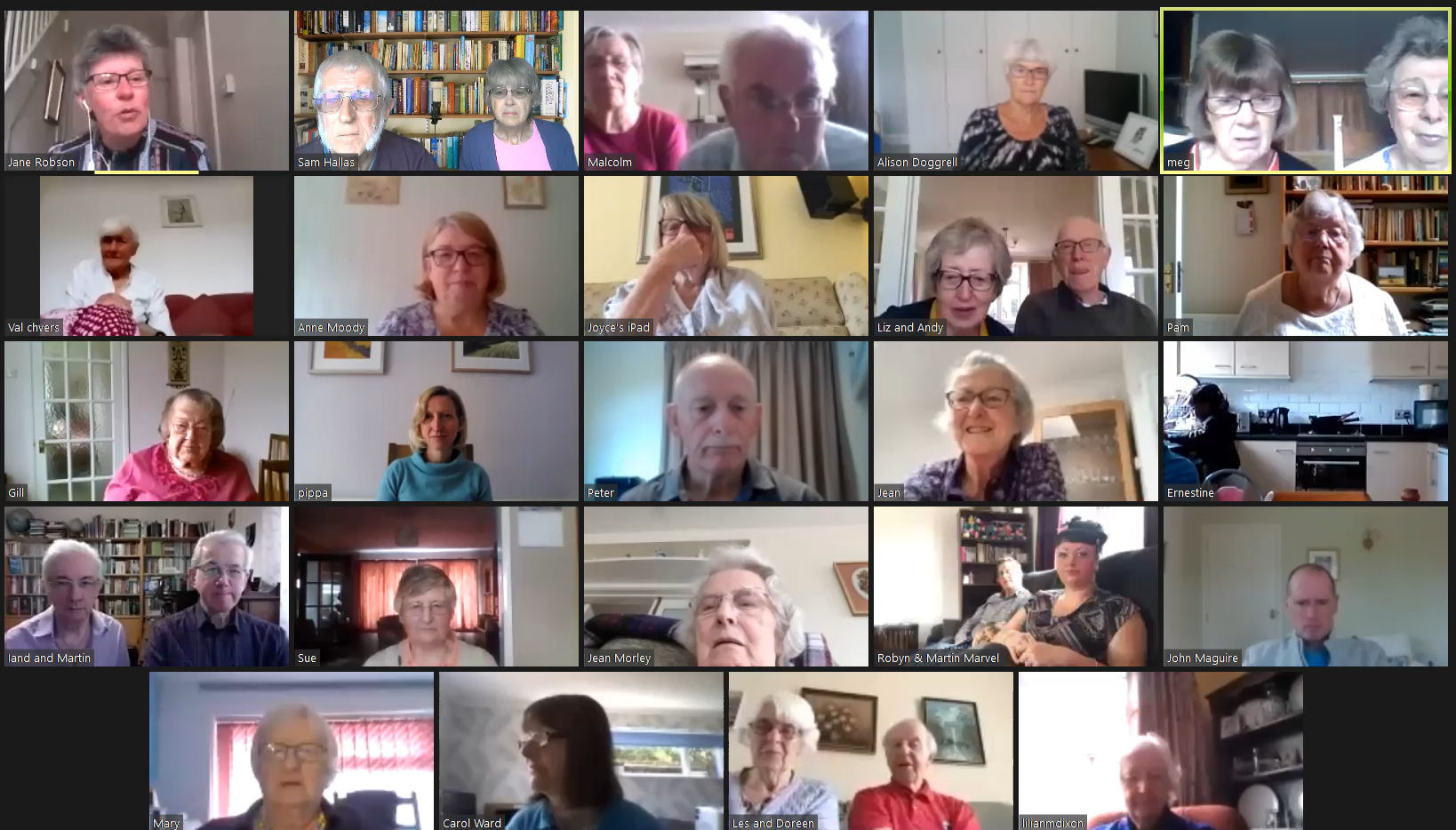 Zoom meeting in progress
During the Covid-19 emergency each week we'll prepare a short service, comprising a bible reading, and a short talk. Supporting material may include a reading and a list of songs (with links to YouTube where possible).
Whever we can we'll hold this service as a live interactive meeting using the Zoom online conference facility.
Advance details will be on the Conference Page
A recording will be posted on this page following the live session - it may take some time for that to happen. For copyright reasons the songs and music will be listed as separate YouTube clips.
14 June 2020 led by guest preacher, Rev John Matthews
This video has Closed Caption subtitles - click the button marked 'CC'
Suggested Music:
You can pause the video above while you watch the song and then restart the video.
Great is thy faithfulness (BPW 553)
https://www.youtube.com/watch?v=dTKIqmdfHSk
Tune: Faithfulness
God of grace and God of glory (BPW 572)
https://www.youtube.com/watch?v=I6gM_71av4Q
Tune: Rhuddlan. Organ solo - for lyrics see below
GOD of grace and God of glory,
on your people pour your power;
crown your ancient Church's story,
bring her bud to glorious flower.
Grant us wisdom,
grant us courage
for the facing of this hour.

2 See the hosts of evil round us
scorn your Christ, attack his ways!
Fears and doubts too long have bound us-,
free our hearts to work and praise.
Grant us wisdom,
grant us courage
for the living of these days.

3 Heal your children's warring madness,
bend our pride to your control;
shame our wanton, selfish gladness,
rich in things and poor in soul.
Grant us wisdom,
grant us courage
lest we miss your kingdom's goal.

4 Save us from weak resignation
to the evils we deplore,
let the search for your salvation be our glory evermore.
Grant us wisdom,
grant us courage
serving you whom we adore.
H. E. FOSDICK (1878-1969) altd.
Lord of all hopefulness (BPW 517)
https://www.youtube.com/watch?v=LCBjxVP6GWE
Tune Slane
Reading: Psalm 46
God's Defence of His City and People
To the leader. Of the Korahites. According to Alamoth. A Song.
1 God is our refuge and strength,
a very present help in trouble.
2 Therefore we will not fear, though the earth should change,
though the mountains shake in the heart of the sea;
3 though its waters roar and foam,
though the mountains tremble with its tumult. Selah
4 There is a river whose streams make glad the city of God,
the holy habitation of the Most High.
5 God is in the midst of the city; it shall not be moved;
God will help it when the morning dawns.
6 The nations are in an uproar, the kingdoms totter;
he utters his voice, the earth melts.
7 The LORD of hosts is with us;
the God of Jacob is our refuge. Selah
8 Come, behold the works of the LORD;
see what desolations he has brought on the earth.
9 He makes wars cease to the end of the earth;
he breaks the bow, and shatters the spear;
he burns the shields with fire.
10 'Be still, and know that I am God!
I am exalted among the nations,
I am exalted in the earth.'
11 The LORD of hosts is with us;
the God of Jacob is our refuge. Selah
NRSV Bible Gateway
Reading: Romans 8: 35-39
35 Who will separate us from the love of Christ? Will hardship, or distress, or persecution, or famine, or nakedness, or peril, or sword? 36 As it is written,
'For your sake we are being killed all day long;
we are accounted as sheep to be slaughtered.'
37 No, in all these things we are more than conquerors through him who loved us. 38 For I am convinced that neither death, nor life, nor angels, nor rulers, nor things present, nor things to come, nor powers, 39 nor height, nor depth, nor anything else in all creation, will be able to separate us from the love of God in Christ Jesus our Lord.
NRSV Bible Gateway
---