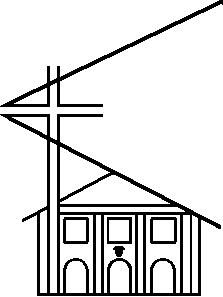 Tilehouse Street Baptist Church, Hitchin
---
3 January 2021
During the Covid-19 emergency each week we'll hold a service as a live interactive meeting using the Zoom online conference facility.
Advance details will be on the Conference Page
A recording will be posted on this page following the live session - it may take some time for that to happen, during which time a blank screen will appear. For copyright reasons the songs and music will be listed as separate YouTube clips.
3 January 2021, Morning worship and communion led by Rev Jane Robson
This week's recording will appear below. If it's not there check back later.
Order of Service with suggested Music Items & Bible Readings
Welcome
Call to worship
Carol: Good Christians all, rejoice
(BPW 165)
https://www.youtube.com/watch?v=jdnVSEyayP4


Good Christians all rejoice
Good Christians all, rejoice
with heart, and soul, and voice!
Listen now to what we say:
Jesus Christ is born today!
Ox and ass before him bow,
and he is in the manger now.
Christ is born today!
Christ is born today!

Good Christians all, rejoice
with heart, and soul, and voice!
Hear the news of endless bliss,
Jesus Christ was born for this;
He has opened heaven's door,
and we are blessed for evermore.
Christ was born for this!
Christ was born for this!

Good Christians all, rejoice
with heart, and soul, and voice!
Now you need not fear the grave;
Jesus Christ was born to save,
Come at his most gracious call,
to find salvation one and all:
Christ was born to save!
Christ was born to save!

J.M. Neale (1818-66)
Tune: In dulci jubilo (14th cent German carol)
Prayer and Lord's Prayer
Reading: Proverbs 3:1-6
Admonition to Trust and Honour God
3 My child, do not forget my teaching,
but let your heart keep my commandments;
2 for length of days and years of life
and abundant welfare they will give you.
3 Do not let loyalty and faithfulness forsake you;
bind them round your neck,
write them on the tablet of your heart.
4 So you will find favour and good repute
in the sight of God and of people.
5 Trust in the Lord with all your heart,
and do not rely on your own insight.
6 In all your ways acknowledge him,
and he will make straight your paths.
Covenant and Communion
Carol: Child in the manger
Reading: Luke 2:41-52
The Boy Jesus in the Temple
41 Now every year his parents went to Jerusalem for the festival of the Passover. 42 And when he was twelve years old, they went up as usual for the festival. 43 When the festival was ended and they started to return, the boy Jesus stayed behind in Jerusalem, but his parents did not know it. 44 Assuming that he was in the group of travellers, they went a day's journey. Then they started to look for him among their relatives and friends. 45 When they did not find him, they returned to Jerusalem to search for him. 46 After three days they found him in the temple, sitting among the teachers, listening to them and asking them questions. 47 And all who heard him were amazed at his understanding and his answers. 48 When his parents saw him they were astonished; and his mother said to him, 'Child, why have you treated us like this? Look, your father and I have been searching for you in great anxiety.' 49 He said to them, 'Why were you searching for me? Did you not know that I must be in my Father's house?' 50 But they did not understand what he said to them. 51 Then he went down with them and came to Nazareth, and was obedient to them. His mother treasured all these things in her heart.
52 And Jesus increased in wisdom and in years, and in divine and human favour.
Talk
Video: Emmanuel, God with us
Prayers for Others and Ourselves
Includes reference to the BU Christmas Appeal Video about leprosy in Nepal

BU Christmas Appeal
Carol: In the bleak midwinter
Blessing
---