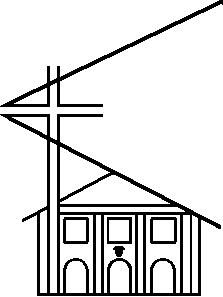 Tilehouse Street Baptist Church, Hitchin
---
14 Febraury 2021
During the Covid-19 emergency each week we'll hold a service as a live interactive meeting using the Zoom online conference facility.
Advance details will be on the Conference Page
A recording will be posted on this page following the live session - it may take some time for that to happen, during which time a blank screen will appear. For copyright reasons the songs and music will be listed as separate YouTube clips.
14 February 2021, Morning worship led by Rev Jane Robson
This week's recording will appear below. If it's not there check back later.
This video has Closed Caption subtitles - click the button marked 'CC' to turn them off
Last week's Recording is available at the foot of the page.
Order of Service with suggested Music Items & Bible Readings
Welcome and Call to worship
Song: Great is Thy faithfulness
https://www.youtube.com/watch?v=dTKIqmdfHSk

Prayer and Lord's Prayer
Intraction: Valentine's Day
Song: Hallelujah, Your love is amazing
Reading: Mark 4:1-20
Interaction
Talk
Prayers for others and ourselves
Go forth and tell
Blessing
---