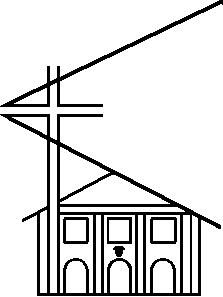 Tilehouse Street Baptist Church, Hitchin
---
28 March 2021
During the Covid-19 emergency each week we'll hold a service as a live interactive meeting using the Zoom online conference facility.
Advance details will be on the Conference Page
A recording will be posted on this page following the live session - it may take some time for that to happen, during which time a blank screen will appear. For copyright reasons the songs and music will be listed as separate YouTube clips.
28 March 2021, Morning worship led by Rev Phil Jackson
This week's recording will appear below. If it's not there check back later.
This video has Closed Caption subtitles - click the button marked 'CC' to turn them off
Order of Service with suggested Music Items & Bible Readings
Welcome
Call to worship
Song: All glory, laud an honour
https://www.youtube.com/watch?v=eBfJyjDolwA


All glory, laud an honour
Prayer and Lord's Prayer
Churches Together Quiz
Song: Hosanna (Praise is rising)
Reading: John 12:20-33
Some Greeks Wish to See Jesus
20 Now among those who went up to worship at the festival were some Greeks. 21 They came to Philip, who was from Bethsaida in Galilee, and said to him, 'Sir, we wish to see Jesus.' 22 Philip went and told Andrew; then Andrew and Philip went and told Jesus. 23 Jesus answered them, 'The hour has come for the Son of Man to be glorified. 24 Very truly, I tell you, unless a grain of wheat falls into the earth and dies, it remains just a single grain; but if it dies, it bears much fruit. 25 Those who love their life lose it, and those who hate their life in this world will keep it for eternal life. 26 Whoever serves me must follow me, and where I am, there will my servant be also. Whoever serves me, the Father will honour.
Jesus Speaks about His Death
27 'Now my soul is troubled. And what should I say—"Father, save me from this hour"? No, it is for this reason that I have come to this hour. 28 Father, glorify your name.' Then a voice came from heaven, 'I have glorified it, and I will glorify it again.' 29 The crowd standing there heard it and said that it was thunder. Others said, 'An angel has spoken to him.' 30 Jesus answered, 'This voice has come for your sake, not for mine. 31 Now is the judgement of this world; now the ruler of this world will be driven out. 32 And I, when I am lifted up from the earth, will draw all people to myself.' 33 He said this to indicate the kind of death he was to die.
Talk
Prayers for others and ourselves