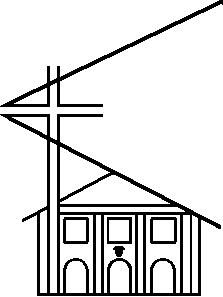 Tilehouse Street Baptist Church, Hitchin
---
This week's recording
During the Covid-19 emergency each week we'll hold a service as a live interactive meeting using the Zoom online conference facility.
Advance details will be on the Conference Page
A recording will be posted on this page following the live session - it may take some time for that to happen, during which time a blank screen will appear. For copyright reasons the songs and music will be listed as separate YouTube clips.
13 June 2021, worship led by Rev Jane Robson
Technical problems caused the recording of this week's service to fail. Our apologies.
Last week's Recording is available at the foot of the page.
Order of Service with suggested Music Items & Bible Readings
Welcome
Call to worship
Song: Come people of the risen King
https://www.youtube.com/watch?v=xjT06rmj8YM

Prayer and Lord's Prayer
Something …
Reading: Mark 5:21-24 & 354-43
A Girl Restored to Life and a Woman Healed
21 When Jesus had crossed again in the boat to the other side, a great crowd gathered round him; and he was by the lake. 22 Then one of the leaders of the synagogue named Jairus came and, when he saw him, fell at his feet 23 and begged him repeatedly, 'My little daughter is at the point of death. Come and lay your hands on her, so that she may be made well, and live.' 24 So he went with him.
35 While he was still speaking, some people came from the leader's house to say, 'Your daughter is dead. Why trouble the teacher any further?' 36 But overhearing what they said, Jesus said to the leader of the synagogue, 'Do not fear, only believe.' 37 He allowed no one to follow him except Peter, James, and John, the brother of James. 38 When they came to the house of the leader of the synagogue, he saw a commotion, people weeping and wailing loudly. 39 When he had entered, he said to them, 'Why do you make a commotion and weep? The child is not dead but sleeping.' 40 And they laughed at him. Then he put them all outside, and took the child's father and mother and those who were with him, and went in where the child was. 41 He took her by the hand and said to her, 'Talitha cum', which means, 'Little girl, get up!' 42 And immediately the girl got up and began to walk about (she was twelve years of age). At this they were overcome with amazement. 43 He strictly ordered them that no one should know this, and told them to give her something to eat.
Talk
Song: We cannot measure how you heal
Prayers for others and ourselves
Song: I heard the voice of Jesus say Blessing Last Week's Recording
---