Tilehouse Street Baptist Church, Hitchin
---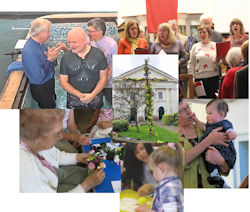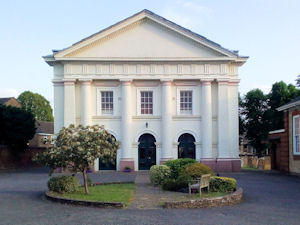 Welcome to the Tilehouse Street Baptist Church web site which has information about our church here in Hitchin.
Our Administrator in in the Church Office to answer your calls on 01462 456765 on Wednesday between 09:30 - 13:30 and on Thursday and Friday between 09:30 - 12:30
The office telephone number is 01462 456765. At other times you can leave a message on our answering machine and we can call you back.
Emergency arrangements
During the present health emergency all church activities in the buildings are suspended:
Sunday services, Thursday open church coffee morning, Bible study groups
But we are still praying and worshipping!
We are using the Zoom conferencing service to conduct interactive prayer — on Thursdays and the first Saturday of the month — and worship on Sundays whose link will be posted on the
Conference Page. [Click or tap] - read the instructions about the Zoom App or add-on.
A recording of the live interactive services with associated support material will be posted afterwards.
Click or tap here: Recording page
Contents
---
Webmaster: Sam Hallas
© 2000-2020 Tilehouse Street Baptist Church
Registered Charity No 1135132