Tilehouse Street Baptist Church, Hitchin
---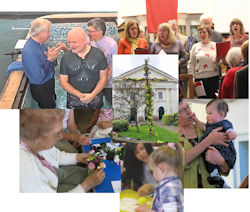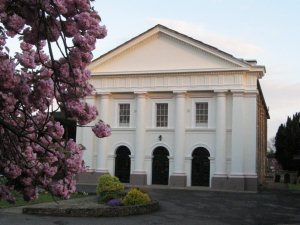 Welcome to the Tilehouse Street Baptist Church web site which has information about our church here in Hitchin.
The church is open every Thursday morning from 10 a.m. to 12 noon. You will be welcome to come and have a look around and a cup of tea or coffee.
Our Administrator in in the Church Office to answer your calls on 01462 456765 on Wednesday between 09:30 - 13:30 and on Thursday and Friday between 09:30 - 12:30
At other times you can leave a message on our answering machine and we can call you back.
Sunday Services. Suspended — See below
Morning at 10:30. Communion on 1st Sunday
Evening on 3rd Sunday with communion at 18:30 or 16:30 in Winter (October to March)
More about our meetings here
Emergency arrangements
During the present health emergency all church activities are suspended:
Sunday services
Thursday open church coffee morning
Lent study groups
Rev Jane Robson will prepare a reflection each Sunday contained in a short video with associated support material - suggested readings, songs, prayer.
Click or tap here: Weekly Reflection page
Anniversary service recording
Is still available at: 15 March 2020 Service

Contents
---
Webmaster: Sam Hallas
© 2000-2019 Tilehouse Street Baptist Church
Registered Charity No 1135132
Read our Data Protection Policy
Read our Health & Safety Policy