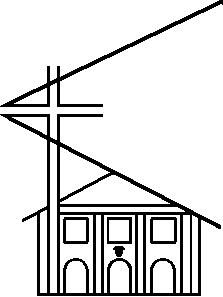 Tilehouse Street Baptist Church, Hitchin
---
Covid-19 Health Emergency
THS Church regrets that during the Covid-19 health emergency most regular events in the Church building and Halls are cancelled until government regulations allow them to resume. Third Sunday communion services at 16:00 live in the Church have resumed. Church meetings will be held only on Zoom until further notice.
Details of how to join the online prayer meetings and worship services are shown on the Church's website here: conference.htm
See below for any meetings to be held in the Church building.
At Stondon all regular meetings are cancelled until further notice.
There will be an online service on Sundays at 10:30 for 30 mins, led by Mike Campbell using Zoom plus video chat between church people.
On Tuesday evenings, the continuing prayer meetings will be online using Zoom. Contact Mike Campbell for the Zoom links
Stondon are using their Facebook page to communicate their events and to post weekly meditations: https://www.facebook.com/StondonBaptist
Diary for June 2021
Sunday
Monday
Tuesday
Wednesday
Thursday
Friday
Saturday

30


THS 10:30 Morning worship on Zoom: Rev Jane Robson

31

1

2

3


THS 11:00 Prayer meeting on Zoom

4

5


THS 9:30-10:30
Monthly prayer meeting on Zoom

6


THS 10:30 Morning worship on Zoom: Rev Jane Robson

7

8

9

10


THS 11:00 Prayer meeting on Zoom

11

12

13


THS 10:30 Morning worship on Zoom: Rev Jane Robson

14

15

16

17


THS 11:00 Prayer meeting on Zoom

18

19

20


THS 10:30 Morning worship on Zoom: Bob Little

16:00 Communion service in Church

21

22

23

24


THS 11:00 Prayer meeting on Zoom

25

26


CBA Assembly online


27


THS 10:30 Morning worship on Zoom: Rev Stephen Copson


28

29

30

1


THS 11:00 Prayer meeting on Zoom

2

3
---