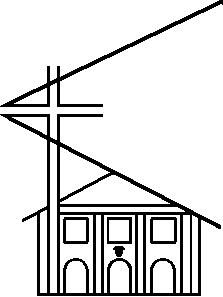 Tilehouse Street Baptist Church, Hitchin
---
Covid-19 Health Emergency
THS Church advises that, following relaxation of the Covid-19 health regulations, most regular events in the Church building and Halls havew returned to normal. Third Sunday communion services at 16:30 in the Church have resumed. Church meetings will be held in hybrid format live and on Zoom. Church services will be held in the Church and will be streamed on YouTube when the technology permits. There will be refreshments after the service on the first and third Sunday in the month. Please bring your own mug!
Details of how to join the online prayer meetings will be shown on the Church's website here: conference.htm
See below for meetings to be held in the Church building.
Diary for January 2022
Sunday
Monday
Tuesday
Wednesday
Thursday
Friday
Saturday

26


THS No service

27

28

29

30


THS No Open Church

31

1


THS Prayer meeting moved to next week


2


THS 10:30 Communion: Rev Jane Robson. Refreshments

3

4

5


THS 10:30 Zoom Prayer Meeeting

6


THS 10:00-12:00 Open Church
Coffee/ tea and a chat

19:00 Deacons' Meeting

7

8


THS 09:30 Monthly prayer meeting

9


THS 10:30 Rev Jane Robson.

10

11

12


THS 10:30 Zoom Prayer Meeeting

13


THS 10:00-12:00 Open Church
Coffee/ tea and a chat

14

15

16


THS 10:30 Rev Chris Bunce. Refreshments
(Jane at Friends Mtg House)

16:30 Communion


17

18 Week of
19 Prayer


THS 10:30 Zoom Prayer Meeeting

20 for Christian


THS 10:00-12:00 Open Church
Coffee/ tea and a chat

19:00 Church Meeting

21

Unity

22

23 Week of


THS 10:30 Rev Jane Robson.
pm: Discussion on Christian Unity details tba


24 Prayer for
25 Christian Unity

26


THS 10:30 Zoom Prayer Meeeting

27


THS 10:00-12:00 Open Church
Coffee/ tea and a chat

19:00 Deacons' Meeting

28

29

30


THS 10:30 Rev Jane Robson.

31

1

2


THS 10:30 Zoom Prayer Meeeting

3


THS 10:00-12:00 Open Church
Coffee/ tea and a chat

19:00 Deacons' Meeting

4

5


THS: 10:30-14:30 'Look to the Future' Discussion about the Church's future.
Bring packed lunch.
Drinks provided
---
Diary for February 2022
Sunday
Monday
Tuesday
Wednesday
Thursday
Friday
Saturday

30


THS 10:30 Rev Jane Robson.

31

1

2


THS 10:30 Zoom Prayer Meeeting

3


THS 10:00-12:00 Open Church
Coffee/ tea and a chat

19:00 Deacons' Meeting

4

5


THS: 10:30-14:30 Look tot he Future Discussion about the Church's future.
Bring packed lunch.
Drinks provided


6


THS 10:30 Communion: Rev Jane Robson. Refreshments

7

8

9


THS 10:30 Zoom Prayer Meeeting

10


THS 10:00-12:00 Open Church
Coffee/ tea and a chat


11

12

13


THS 10:30 Rev Jane Robson.

14

15

16


THS 10:30 Zoom Prayer Meeeting

17


THS 10:00-12:00 Open Church
Coffee/ tea and a chat

tba Church Meeting

18

19

20


THS 10:30 Rev Jane Robson. Refreshments

16:30 Communion


21

22

23


THS 10:30 Zoom Prayer Meeeting

24


THS 10:00-12:00 Open Church
Coffee/ tea and a chat

25

26

27

28

1

2


THS 10:30 Zoom Prayer Meeeting

3


THS 10:00-12:00 Open Church
Coffee/ tea and a chat

19:00 Deacons' Meeting

4

5
---