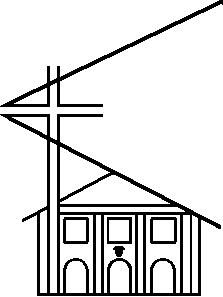 Tilehouse Street Baptist Church, Hitchin
---
Covid-19 Health Emergency
THS Church advises that, following relaxation of the Covid-19 health regulations, some regular events in the Church building and Halls are are returning to normal. Third Sunday communion services at 16:30 in the Church have resumed. Church meetings will be held in hybrid format live and on Zoom. Church services will be held in the Church and will be streamed on YouTube if the technology permits.
Details of how to join the online prayer meetings will be shown on the Church's website here: conference.htm
See below for meetings to be held in the Church building.
Diary for September 2021
Sunday
Monday
Tuesday
Wednesday
Thursday
Friday
Saturday

29


THS 10:30 Morning worship in Church:
Rev Ruth Bottoms

30

31

1

2


THS 11:00 Prayer meeting on Zoom

3

4


THS 09:30 Monthly prayer meeting


5


THS 10:30 Morning worship in Church:
Rev Frank Sherburn
Communion


6

7

8

9


THS 11:00 Prayer meeting on Zoom

10

11


09:00-17:00 Bike n' Hike (See Outlook)


12

THS 10:30 Morning worship in Church:
Baptismal service
Rev Stephen Copson & Pastor Mike Campbell

11:30 CTH Party in the Square


13

14

15

16


THS 11:00 Prayer meeting on Zoom

19:00 Church Meeting


17

18

19

THS 10:30 Morning worship in Church: Rev Stephen Heap
No afternoon communion
St Mary's 17:00 CTH COVID vaccination thanks service.


20

21

22

23


THS 11:00 Prayer meeting on Zoom

24

25

26


THS 10:30 Harvest thanksgiving in Church: Rev Ian Stears Handscomb


27

28

29

30

1

2


THS 09:30 Monthly prayer meeting
---
Diary for October 2021
Sunday
Monday
Tuesday
Wednesday
Thursday
Friday
Saturday

26


THS 10:30 Harvest thanksgiving: Rev Ian Stears Handscomb


27

28

29

30


THS 11:00 Prayer meeting on Zoom

1

2


THS 09:30 Monthly prayer meeting

3


THS 10:30 Morning worship: Rev Jane Robson, Communion

4

5

6

7


THS 11:00 Prayer meeting on Zoom

8

9

10


THS 10:30 Morning worship: Rev Jane Robson

11

12

13

14


THS 11:00 Prayer meeting on Zoom

15

16

17


THS 10:30 Morning worship: Rev Jane Robson.

18

19

20

21


THS 11:00 Prayer meeting on Zoom

19:00 Church Meeting


22

23

24


THS 10:30 Morning worship: Rev Janet Graham.

25

26

27

28


THS 11:00 Prayer meeting on Zoom

29

30

31


THS 10:30 Morning worship: Rev Jane Robson.

1

2

3

4


THS 11:00 Prayer meeting on Zoom

5

6


THS 09:30 Monthly prayer meeting
---