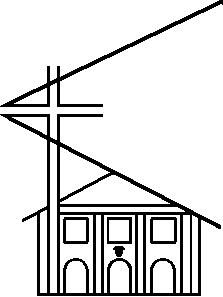 Tilehouse Street Baptist Church, Hitchin
---
Online Prayer and worship meetings
During the Covid-19 emergency we will run online meetings for prayer and/or worship using the conferencing application Zoom.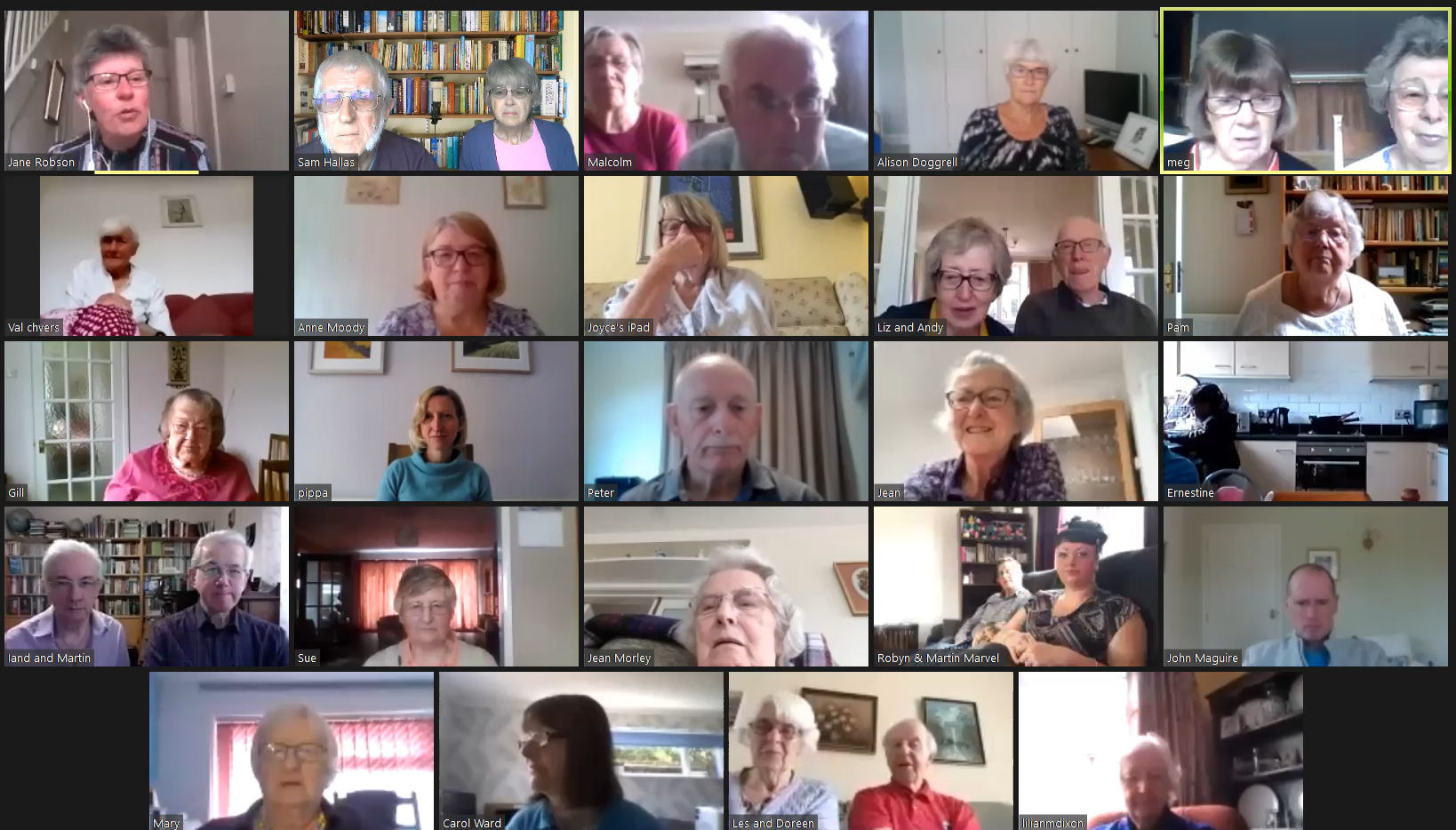 Church meeting together on Zoom
We shall be making use of the "Waiting Room" facility provided by Zoom which gives an extra level of security to our meeting whist allowing us to continue making the connection details public.
To help ease administration of this, if at all possible, please join the service (in the usual way) by 5 minutes before the start time. (Please be reassured though that later arrivals will still be able to join.)
---
Thurday Prayer Meeting
THS Church holds a Zoom meeting at 11:00 on Thursday mornings for prayer —
If you would like to join, please contact Rev Jane Robson revjane2017@gmail.com for information on joining.
---
Sunday Worship Meeting
THS Church is inviting you to a scheduled Zoom meeting at 10:30 on Sunday morning —

Click or tap on this link https://us02web.zoom.us/j/255195007?pwd=cldqZnBsNy91Wm5zSVNxdGw1K01jZz09
Otherwise go to www.zoom.us/join and enter the Meeting ID: 255 195 007 followed by the password 297409 and follow the instructions. Enter your name if asked and you will be able to join the conference call. Remember to 'Join with Video' if you want us to see you and use Audio if prompted.
By telephone
If you would prefer to join us by telephone only (although we would encourage you to use the link) then please dial 020 3051 2874 and when prompted enter the meeting ID shown above, or given to you, followed by the # key. There is no Participant ID so press the # key again. Then enter the meeting password, shown above or given to you, when prompted followed by the # key.
---
Data protection:
By joining the Zoom conference you agree to your image and any comments you make being shared on the internet. The Sunday morning service will be recorded and displayed on the Church website for two weeks.
Using the Zoom program or App
You need to install the helper application on your desktop computer. The first time you use the link under 'Next meeting' you will be prompted to install it by saving the Zoom Launcher program and then running the install program.
Thereafter you use your regular web browser to access the conference. Follow the prompts on screen to join. Zoom may tell you 'This link needs to be opened with an application' with 'Zoom' highlighted. Click 'Open Link'. Be patient while Zoom loads.
On your mobile device or tablet you will need to install the Zoom app from Google Playstore or Apple App Store. If Play Store requires a credit card number return to the Zoom download page and choose 'Download from Zoom'. The file zoom 5.0-1.apk will be downloaded. Tap the title of the file and accept the installation. Allow all the permissions that it requests.
---