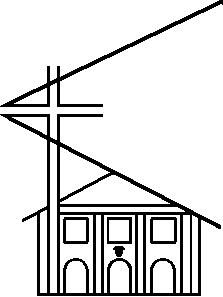 OUTLOOK
Outlook December 2019/ January 2020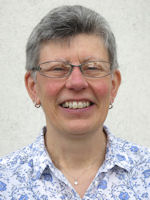 Minister's Letter
Dear Friends,
2019 A.D. has not been a quiet year. There have been sorrows and challenges for many of us on a personal level; joys and sadness for us as a church - and just where do we begin when we look at the national and international scene? As I write, we are in the throes of a General Election campaign being carried out under the continuing shadow of Brexit and nations continue to be at war, either with each other or with the forces of nature.
No doubt 1 A.D. was just as noisy; although the details of national and international events were probably quite different. And I find the phrase "plus ça change, plus c'est la même chose" coming to mind … in English, "the more things change, the more they stay the same".
It was written by Jean-Baptiste Alphonse Karr in 1849, the year after the French revolution. French society and politics had seen a huge amount of upheaval -and a new president called Napoleon had been elected into office (and would shortly transform the republic into an empire). This probably sounded very familiar to Karr, given that this was the second time in 50 years that someone called Napoleon was forming a French empire just after a French revolution. Karr was a satirical writer, and the irony of two such similar revolutions occurring so close together, both promising to free the peasants forever clearly wasn't lost on him. He penned the phrase 'the more things change the more they stay the same' (in French), to express his cynicism that the huge changes sweeping over France were going to lead to a genuine change in the country…
A cynical person on either side of politics may well think that the phrase is just as relevant today as it was over 150 years ago.
And yet, one night everything did change. One night, two thousand years ago, a baby was born who would change everything. Singer / songwriter Graham Kendrick put it like this in his song, "Nothing Will Ever Be The Same Again (So many centuries)":
"So many centuries of watching and waiting.
But when the moment came, well, nobody saw;
Traders and travellers hurried by
And life went on just like before;
Just like before
In all the clamour, just a new baby crying.
One more poor family shut out in the cold.
Nothing unusual, sad to say;
Hasn't it always been this way?
But nothing will ever be the same again.
This night has changed everything.
Nothing will ever be the same again,
Since the night he came..." *
From a human perspective we can be forgiven for agreeing with Karr, but our perspective has been turned on its head. In the gospel according to Luke we read the familiar words of the angel speaking to the shepherds: 'Do not be afraid; for see - I am bringing you good news of great joy for all the people: to you is born this day in the city of David a Saviour, who is the Messiah, the Lord'.
And so, we have hope. Hope of change. Hope for the future. Hope that we are not destined always to endure the same kind of society for ever. Hope for today and hope eternal. The kingdom of God has broken into our lives and into the world.
What will 2020 bring? Thankfully, none of us know in detail. But it will probably not be a quiet year; the financial challenge facing the church and our shrewd response will most definitely see to that. But we don't need to have the fatalistic view of Karr, for we are followers of the one whose coming changed everything; who brought hope.
And with that in mind, the motto text for 2020 will be:
"I am confident of this, that the one who began a good work among you will bring it to completion by the day of Jesus Christ."
(Philippians 1:6)
And whatever your circumstances have been this year, I pray, once again, that your Christmas be filled with peace and love and joy – and your new year with hope.
Every blessing,
Jane
---