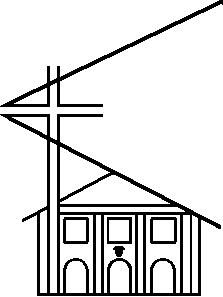 OUTLOOK
Outlook April 2019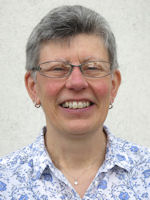 Minister's Letter
Dear Friends,
"Do whatever he tells you"
(John 2:5)
As Kool & the Gang put it back in 1980 –
"Celebrate good times, come on, let's celebrate… A celebration to last throughout the years So bring your good times, and your laughter too. We gonna celebrate your party with you…"
And didn't we just? We may not have had the longest lasting celebrations for the church's 350th anniversary but we certainly have had some of the best, in my opinion.
We started with musical items focused around John Bunyan and nonconformist hymnody weaved into readings from Pilgrim's Progress provided by Vivace Choir and Strings. A well-researched evening with something for everyone (even me!) Then onto Sunday's anniversary service led by 'Dr Dave', the President of the Baptist Union of Great Britain, with a hair-dryer and ball visual aid and prayer rocket launch included. All to do with the power of the Holy Spirit and keeping in step with the Spirit. An engaging and uplifting service of worship, followed by a superb lunch and the opportunity to chat to returning friends.
There was barely time to catch our breath before we gathered again on Thursday evening to reminisce, view archives, chat, hear particular memories and purchase copies of Tilehouse Street Baptist Church 1969-2019 The Ongoing Story. Details on how to obtain your copy can be found later in this Outlook. And then to the second weekend. Nine teams representing many of the users of our premises entered into the competitive, yet friendly atmosphere of the quiz night where each table was hosted by a member of the congregation and the final results were all fairly close. Of course, there was a winning team but all of us came away feeling that we had won simply by being there.
And so quickly we came to the end of the eight days and shared in a cafe -style 'Songs of Praise' the next morning managing nine hymns/songs and a good deal of congregational participation in readings and prayers. And a cake! Almost too good to eat – but we did – during the service. And finally, the celebrations came to a fitting climax with the evening communion service and another three hymns chosen by members of the church.
So, what next? For those of you with access to Facebook and our web-site (www.ths-baptist.org.uk) you will have been able to see a few photos of the 'week' and a few comments but Outlook will be the place for a full report. However, the April issue was due out too soon for reports to be properly collated and so the next issue will hold all the details and records of the events. But... you will need to be patient!
In order to give our hard-working editor (who was also one of The Ongoing Story authors) a much-needed break in order to get her new computer up and running the next issue of Outlook won't appear until July. But what a bumper issue that will be! We hope you understand and won't be too disappointed; and as they say, "All good things come to those who wait."
In the meantime, of course, there is an even greater celebration for us to focus on. We are currently in the middle of Lent; preparing for the passion of our Lord and Saviour – and for the celebration of his resurrection. Which is just what our ancestors would have been doing at exactly this time in 1669. In 1669, Easter Day was celebrated on ... April 21st ! And the church may have had its ups and downs through its 350 years, but the most important thing it has celebrated has never changed.
The reason for the existence of Tilehouse Street Baptist Church and indeed all the other Christian churches across the world: the simple, yet profound fact, that Jesus Christ, the Son of God died on a cross for our sins, to bring us back into relationship with our heavenly Father and who was then raised to life again so that we might have life eternal with him. Now there's 'A celebration to last throughout the years'!
And we might not have quite the level of celebrations as we did for the church's 350th anniversary, but be assured we intend to remember and then to party with 'Everyone around the world.' Take a look in the diary and make sure you don't miss out on the events planned for the most
important week in the life of this church every year, whatever anniversary we are celebrating.
Every blessing,
Jane
---