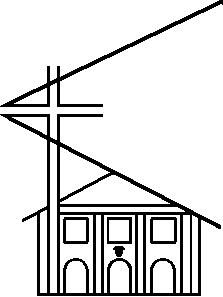 OUTLOOK
Outlook Mar/Apr 2021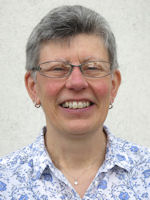 Minister's Letter
Trust in the Lord with all your heart and lean not on your own understanding;
in all your ways acknowledge him and he will make your paths straight.
(Proverbs 3:5-6)
Dear Friends,
I'm sure that at the moment we are all indulging in a little of 'this time last year' reminiscing. At the beginning of March 2020 the full effects of the virus had yet to be experienced and lock-down had not yet been implemented. And then, just as we finished celebrating our 351st anniversary the shutters came down and life changed forever. It has been a challenging year to put it mildly. But life and faith have continued and so this March we are able to celebrate our 352nd anniversary. Like so many in other walks of life we have made changes and we have adapted to the restrictions. We have also found opportunities to do things differently and we have learnt new skills.

Joe Wicks
One of the opportunities that I took advantage of was the daily exercise routine offered by Joe Wicks. PE with Joe became a welcome start to the day. I knew it was going to do me good and most days I looked forward to the challenge. But not always! However, it became a matter of being disciplined. Of deliberately choosing to tune into a session even when I didn't feel like it. And it's certainly helped with my fitness and general well-being. And I've stuck with it.
We will be in the season of Lent until Saturday 3rd April. A season for traditionally being disciplined. Often by giving something up. Or by taking something on. I hope that you have found the Lent booklet that many of you have received to be helpful in being disciplined about the study of and reflection on scripture during this time. If not, I pray that you have chosen another way to exercise spiritual discipline and go deeper with God. And I hope you're sticking with it
Jesus exercised great discipline throughout his ministry. From the time he spent in the wilderness through to his final week in Jerusalem he stayed true to his calling. He stuck with it. Even when, as the last days developed, he knew it would end in his death. An horrific death after being tortured and tormented. Death on a cross. But a death that would break down the barrier between us and God forever. A death that would restore the broken relationship between creation and Creator. A death through which the great love of God for us would be revealed.
And on Good Friday we will remember that sacrifice as we meet, perhaps in the church building, but definitely on Zoom as we listen to and reflect on the last 24 hours of Jesus' life here on earth. (The Zoom details will be the usual ones used for Sunday worship.)
But we know that death was not the end. The season of discipline gives way to a season of celebration and rejoicing as the good news of the resurrection is announced. "The women were terrified and bowed their faces to the ground, but the [angels] said to them, 'Why do you look for the living among the dead? He is not here, but has risen". (Luke 24:5)
The discipline of sticking with Joe Wicks' workouts has brought the good news that I am keeping fit and they have helped with my general sense of well-being. The discipline of any Lent study that you are doing will also bring the good news of a deeper relationship with God. But, thanks be to God, the discipline of the life of obedience of our Saviour brings the best news of all – that he is risen and in him and through him we have life eternal.
Hallelujah!
Every blessing,
Jane
---
Prayer Sessions in Lent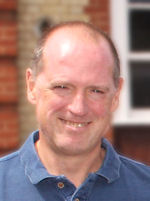 Inspired by our friends at St Mark's and their daily Advent prayer meeting, THS will be hosting 15 minute sessions of prayer during Lent via Zoom. They will be from Wednesday 17th Feb until Friday 2nd April from 18:00 - 18:15 each week day.
I would suggest we have a theme for each day or we can use the Lent book Personal Devotions THS are distributing:
Monday – global focus
Tuesday – local community
Wednesday – conflict situations
Thursday – thankfulness
Friday – Front line workers/pandemic
Feel free to join each day or just once in a while. The prayer session is only for 15 minutes so hopefully folk can join without too much commitment – my social diary looking pretty clear. Please contact me for Zoom link or telephone details.
God Bless
John Maguire
---