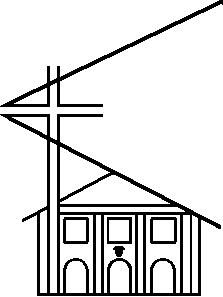 OUTLOOK
Outlook May/June 2021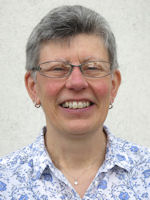 Minister's Letter
Trust in the Lord with all your heart and lean not on your own understanding;
in all your ways acknowledge him and he will make your paths straight.
(Proverbs 3:5-6)
Dear Friends,
I wonder if you remember this story? It made the headlines back in the middle of March.

The Regent Honeyeater - photo from BirdLife Australia
A rare songbird has become so threatened that it has started to lose its song, say scientists. The Regent Honeyeater, once abundant in south-eastern Australia, is now listed as critically endangered.
And because of its rarity researchers set out to find out just how many there were. It was then that they discovered something surprising. They started to notice birds that were "singing weird songs". They recalled: "They didn't sound anything like a Regent Honeyeater - they sounded like different species."
"As young birds, when they leave the nest Ö they need to associate with other, older males so they can listen to them sing and repeat that song over time," said Dr Crates. The regent honeyeater Ö now has such a small, sparsely distributed population that young males are simply unable to find other males and hear their songs. "So they end up learning the songs of other species," Dr Crates explained.
Very soon we hope to be meeting again regularly in the church building for Sunday worship and also considering what other gatherings we might want to bring back or indeed start. Having had a year on-line and having adapted well to that way of being we will need to adapt and change once more. And I know that many of us will.
But thereís something in the story of the Regent Honeyeater of which I think we would do well to take heed. A warning if you like. We might even call it a parable.
The loss of the ability of the Regent Honeyeater to sing its song. Its learning the songs of other birds instead. Losing its distinctiveness. In the end becoming extinct.
Do we see here how, if we isolate ourselves from the fellowship of other believers we might so easily learn the wrong songs? Lose our distinctiveness? Become extinct even. I know that for some of us the chance to join an on-line Zoom service has literally been a God-send. And if an on-line element is not retained as we start to meet in-person again then meeting with other Christians for Sunday worship just wonít be possible.
But what of the future? As an aid to worship for those who for good reason cannot join the fellowship physically then streaming services will continue to be a God-send. But for the rest of us? There is a danger that if we choose not to meet when we are still able to do so then we will begin to forget our song, the Lordís song, and we might gradually start singing the weird songs of the world.
We are called to be witnesses in our world Ė witnesses to the life, death and resurrection of our Lord and Saviour Jesus Christ. Letís make sure we are all singing from the same hymn sheet! Letís make sure we join with one another as often as we can and sing the right song, The Lordís song Ė together.
Every blessing,
Jane
---
Left: Dawn service in the car park. Right: The cross decorated with flowers.
---