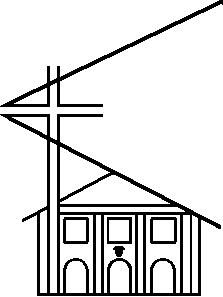 OUTLOOK
Outlook February 2019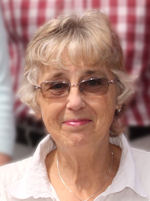 Secretary's Letter
Dear Friends,
"Do whatever he tells you"
(John 2:5)
As I write the Christmas decorations are still in place, the turkey remnants are languishing in the fridge and Rev. Jane is having a well deserved holiday. By the time you read this, things will be a little different. The events of Christmas will have been forgotten, Jane will be back and 2019 will be nearly a month old. The days are noticeably longer and there are buds on my neighbour's magnolia tree, both positive signs of change.
What will the New Year hold for the fellowship here at Tilehouse Street? We look forward to celebrating our 350th anniversary in March and plans are well advanced to mark this with a number of events, not least with a visit from the Rev. Dr. David Gregory, the B.U. President, who will preach on March 17th. We give thanks to God for His guiding hand over the centuries and trust Him for the future.
God's strength and guidance is still needed as we face challenges ahead, some already known and no doubt others yet to surprise us. We are a congregation which has declined in numbers but there is a wealth of wisdom and maturity amongst us. Does this perhaps confer a special blessing, not given to larger and younger Churches? How should we make the best use of this God given experience?
We also need to face the challenge of making prudent use of our dwindling financial resources although I'm sure we all appreciate the sterling work that Andy and the Finance Committee do.
We have a new mission field opening up on our doorstep with the new Churchill Apartments being built in Wratten Road, due to receive their first residents in the summer. How can we make them welcome?
Our Church and Hall are surrounded by land that is partly unused. Do you have any ideas as to how that land could be used to extend God's Kingdom?
You may be wondering why I am asking all these questions. Part of last year's motto text was, 'Seek first His kingdom and His righteousness.' Jane encouraged us to do this and to wait for God to reveal His plans in His own time. The Church Meeting, at 7.30pm on Thursday, 21st February will be an open meeting and all regular worshippers are warmly invited to attend. We will consider what sort of church Tilehouse Street should be in this anniversary year and beyond. Do please think and pray about these challenges. Come to the meeting if you possibly can and help us discern the way forward. If you cannot attend and have thoughts that you would like to share, please pass them on to a friend or write them down and give them to a deacon. Don't forget that God speaks to all His people, not just the ones who are seen as leaders and 'spout' from the front. Meetings such as these can be very fruitful and bring the fellowship closer together. When Martin led the morning service on December 30th he brought a word from the Lord and in true Baptist tradition as well, using three alliterative words! Referring to the work of the Corrymeela Centre for Reconciliation Martin encouraged us to value disagreement, discernment and diversity. I think that all these elements may be present at the meeting on February 21st but I know that the Father's love, the risen Jesus and the power of the Holy Spirit will also be there. I hope you will be too.
Wishing you all God's richest blessings,
Sheila Hallas
---