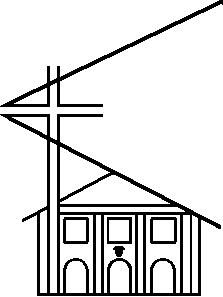 OUTLOOK
Outlook Jan/Feb 2021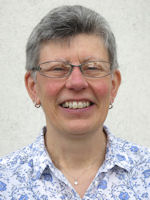 Minister's Letter
Trust in the Lord with all your heart and lean not on your own understanding;
in all your ways acknowledge him and he will make your paths straight.
(Proverbs 3:5-6)
Dear Friends,
It is a misty, murky December day as I write. At two o'clock in the afternoon there appears to be no chance of the sun breaking through, no hope of the mist lifting or of it being burnt off. All in all, a grey day. Which very much suits the mood of the country and, indeed, the world at the moment. But when you read this, 2020 will be in the past. A year that many will, understandably, be very glad to see the back of although it is important not to forget the moments of joy that will also have been experienced. Indeed, a Pollyanna approach will have helped a number of people get through and once upon a time we would also have sung, "Count your blessings, name them one by one"! Neither of which diminish in any way the challenges and difficulties of life, of course, but do provide a much healthier focus.
Which is certainly what we need for 2021. A healthy focus! And with all the continuing uncertainty about the spread of the virus and its ongoing effect on individuals, on society, on health and the economy where better to put our focus than on the Lord? Who better to trust?
2021 is going to be a challenging year for all of us and as we look out on the new year even if we can actually see the path ahead, it's unlikely to be straight. In fact there will probably be lots of blind bends and even some unexpected detours. We thank God for all those who have worked so incredibly hard in 2020 to develop and produce a vaccine to the Covid-19 virus and I hope that, already, the vaccination program has begun. But what new paths will be opened up for us at Tilehouse Street? Whatever they are, the writer of the book of Proverbs reminds us that whatever human intellect and discernment we apply to our explorations we need to remember not to rely on them alone.
We read a lot about the heart in the Bible, because in Biblical times it was thought that our decisions, feelings and thought processes came from the heart. The heart in the Bible was thought to be a sort of "control centre" from which all of our decisions were made. So when we read about the heart in the Bible, it is about the place where we have our will, our attitude and intentions, and which is the source of our thoughts, actions and words.
This heart is the core of who we are as a person. Our hearts are, essentially, us. And so, trusting in the Lord with all our heart means trusting him with every fibre of our being. However, trusting in the Lord does not mean sitting back, doing nothing. If, as the writer says, we are to acknowledge him in all our ways, then we need to be on the road; travelling; people who are journeying. We need to be moving ... and then, when we trust in him, he will make that uneven, meandering path straight.
Here's to a challenging, but exciting 2021! Every blessing,
Every blessing,
Jane
---