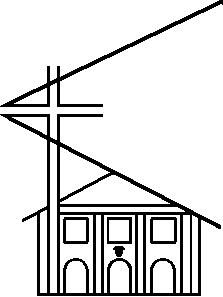 OUTLOOK
Outlook May 2020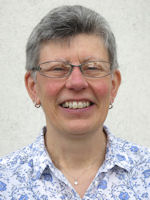 Minister's Letter
I am confident of this, that the one who began a good work among you will bring it to completion by the day of Jesus Christ. (Philippians 1:6)
Dear Friends,
The phrase "necessity is the mother of invention" comes to my mind every now and again, usually when I am amazed at what someone has achieved. And today has turned out to be one of those times as I sit in my study and look out through some (very dirty!) windows to write this month's letter. No. I'm not contemplating how I might clean them or, for that matter, do any of the house-work that I find more difficult to ignore than usual as I stick to the government's request to "Stay at Home"! No. It's much more to do with all the incredibly innovative ways that people are finding to be creative during the pandemic.
You may, or may not, have watched "The Big Night In" on April 23rd. As I write this I've watched some of it (and have recorded the rest). Back in November 2019 it was the annual BBC Children in Need extrava-ganza and all the usual fund-raising events were carried out and the evening's TV entertainment was rolled out. Turn the clock forward less than 6 months and what do we have? A collaborative effort between Comic Relief and Children in Need (rather amazing in itself) but which also had to be done under the rules of lockdown! And what creativity we saw.
I know that not all of us have embraced the internet and all things world wide web (either through choice or lack of opportunity) but for the majority of us, haven't we been blessed by it? It was back in 1989, when Sir Timothy Berners-Lee, working at CERN (European Organization for Nuclear Research) decided that, "I just had to take the hypertext idea and connect it to the Transmission Control Protocol and domain name system ideas and—ta-da!—the World Wide Web ... Creating the web was really an act of desperation, because the situation without it was very difficult when I was working at CERN later." An 'act of desperation'? Another 'word' for necessity, I think!
Better communication. Faster communication. World-wide communication. And the ability in 2020 to produce art and music and comedy and so much more collaboratively even when separated physically. Zoom and Skype and Facetime and WhatsApp and YouTube have all become an integral part of our lives in ways we never even contemplated at the turn of the 'new decade'! . How well they are being used to keep us in touch with one another
But thank God too for 'old fashioned' telephones and even more old-fashioned letters. But for all this creativity in communication we all recognise that it's no substitute for face-to-face conversations, in the same room, with a touch sometimes here and there thrown in for good measure. Right at the beginning of creation God made the observation (in Genesis 2:18) "It is not good for the man to be alone…" We are made to be in community. We do not flourish when we are isolated. (As many of us are very aware at the moment). Which is why 40 days after the resurrection Jesus ascended into heaven (Acts 1:9) and 10 days later the Holy Spirit came (Acts 2:4). So that we are not alone. God is always with us. His communication is not through some remote server, dependent on us having the right software and hardware or understanding what a URL is or having a fast enough broadband connection.
It is up close and personal. The Holy Spirit is breathed into each one of us as we give our lives to Jesus, as we say yes to being his followers, as we accept him as our Lord and Saviour. The Holy Spirit about whom Paul says, "Do you not know that your bodies are temples of the Holy Spirit, who is in you, whom you have received from God?" The Holy Spirit that is the spirit of Christ.
When the restrictions are lifted – and one day they will be – and we are able to gather together again, how grateful we will be. But in the meantime we remember that whether we are connected to the internet or not we are always connected to God and through his Holy Spirit in each of us we are always connected to one another. However, use of the technology available to us is also important. As God has reached out to us and indeed to all the world through the life, death and resurrection of His Son so we need to keep reaching out to one another and to our neighbours. Keep writing those letters, making those phone calls, and if you are able keep connecting through the wonders of the World Wide Web.
Every blessing,
Jane
---