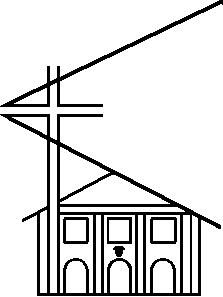 OUTLOOK
Outlook September/ October 2021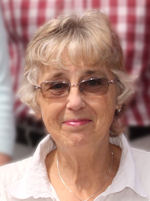 Minister's Letter
Trust in the Lord with all your heart and lean not on your own understanding;
in all your ways acknowledge him and he will make your paths straight.
(Proverbs 3:5-6)
Dear Friends,
You will be reading this letter in early September but editorial constraints, otherwise known as summer holidays, mean that I am starting to write it in mid-July. As Iím sure you are aware our Minister, Jane, will be halfway through her two month period of sabbatical leave when this edition of Outlook is published. I think we all appreciate the sterling work that Jane has done over the past year and more to hold the church family together and, indeed, to extend it. Although we have missed being able to worship in the sanctuary the many months of services via the wonders of Zoom have undoubtedly brought some blessings. It has been good to see friends who no longer live locally and to be able to share news, both glad and sad, with a greater number of people. Maybe we have even surprised ourselves by mastering new technology skills.
Now we are able to gather in the church building once again and we have the opportunity to make a new start. For some time, Jane has encouraged us to think and do things differently, rather than returning to doing the things weíve always done because they are familiar and comfortable.
I donít need to tell you that we, as a fellowship, must make a number of decisions in the not too distant future. Some of them will be crucial to the viability of THS as part of the body of Christ in our part of Hitchin. Other decisions relating to the what, when and how we resume other activities will also have to be taken. On June 26th, Rev. Geoff Colmer, the current Baptist Union president and the Central Baptist Associationís Senior Regional Minister gave the address at the CBAís annual assembly. In his address, Geoff used a brilliantly worded sentence which I believe sums up how we should be thinking. He said that we should be Ďco- creators of the future, not curators of the pastí.
We can be rightly proud of our long history but curators often work in museums and we donít belong in a museum yet. There is still plenty of life in us and we can look forward to the future.
I believe that God has caused THS to prosper for over three centuries because it has always been a praying Church. As we adapt to living in a post-COVID world and address our own particular difficulties we must continue to be a praying church. It is only through prayer that the Holy Spirit will reveal Godís purpose for us. We must then work with God and each other to be co-creators building a future to glorify God and share His love.
What exactly are we going to create? I donít know. Shall we discover Godís plans for us together?
May you all know Godís richest blessings,
Sheila
---
Party in the Square
Sunday 12th September, 11.30 am to 3.30 pm
Phil Jackson is once again organising Party in the Square on behalf of Churches Together and he sends the following message. 'The Party in the Square is coming soon, Sunday 12th September in Hitchin Market Place, to be precise. Don't forget to come to the open air service at 11:30 - no masks required when you are singing! After the service, the party begins. We need some more volunteers to help on the BBQ, serve squash, man the inflatables, help at the prayer tent and clear up at the end (3:30).
If you can help at all, please contact me - details below. Also, don't forget to bake small cakes and bring them along, so that the team from St.Faith's can give them away. Finally, there is a harvest stall for people to bring their excess produce which will be distributed through Feed Up Warm Up. And pray for the sun to shine!' Phil Jackson 07842 144741 phil.jackson@zeochurch.com
---