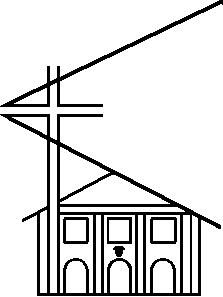 OUTLOOK
Outlook July/August 2020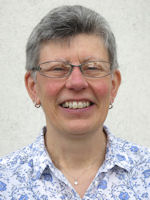 Minister's Letter
I am confident of this, that the one who began a good work among you will bring it to completion by the day of Jesus Christ. (Philippians 1:6)
Dear Friends,
Not surprisingly, at the end of 2019, 1 wrote the following words for the December / January Outlook… "What will 2020 bring? Thankfully, none of us know in detail. But it will probably not be a quiet year…" I dare say that many similar observations were made elsewhere! But even without the pandemic, 2020, like any other year would have brought change. Change in the lives of individuals and in the wider community. Like it or not, we all have to face and deal with change.
And this issue of Outlook marks one such change. Gill Mayes has quietly, efficiently and skilfully edited this magazine for over 25 years and has been involved in many other ways for much longer. (Indeed, for much longer than she cares to remember!) We have been blessed with a quality publication that has kept us informed and connected with one another at Tilehouse Street, with Stondon Baptist, with Wymondley Baptist and with many others who retain a link with the church but who are now scattered around the world. And for the last 25 years we have Gill to thank mainly for that.
Many others have also been involved, of course, and at this time I would like to say a huge thank you them too. To Jean Gough from Stondon and Marjorie McCarley from Wymondley for faithfully meeting the deadlines over the years ensuring their church's news is included, and to Marion Woodbridge I wonder just how many cups of tea has Marion shared with all those she has 'interviewed' over the years? We have learnt so much about one another from those 'little chats'!
And hundreds of other articles have been shared — thank you to anyone who has entertained, provoked thought or informed us over the years.
And our thanks must go to Frank as well — responsible for printing Outlook each month. He also has a very long history with the magazine and we have received excellent service from him over the years, liaising with Gill and printing and delivering copies on time every time.
So, what now? Well, the good news is that someone has offered to continue to edit and produce a similar but possibly different publication in the future starting in December, perhaps January. Until then, a simple leaflet will be produced in-house each month which will include something from the minister, the pastoral news, the prayer diary and (if relevant) the diary of events. There may be room to squeeze in the odd anecdote as well. We will continue to send out hard copies to those who have received them from Marion in the past and make them available to others wherever possible.
When I was preparing to write about this change I found the words of anold hymn (which I have not sung since leaving Junior School in 1971!) came to mind:
Ev'rything changes,
But God changes not;
The power never changes
That lies in His thought:

Splendours three, from God proceeding,
May we ever love them true,
Goodness, Truth, and Beauty heeding
Ev'ry day in all we do.

Truth never changes,
And Beauty's her dress,
And Good never changes,
Which those two express:

Perfect together
And lovely apart,
These three cannot wither;
They spring from God's heart:

Some things are screening
God's glory below;
But this is the meaning
Of all that we know:

Written by
The Revd. Canon Percy Dearmer (1867-1936).
"I am the not change … "Everything changes…" and it does, we know that." …but God changes not…"
an assurance given by God himself through the prophet Malachi and recorded in the final book of the Old Testament in chapter 3 verse 6.
"I the Lord do not change."
The verse continues, "So you, O descendants of Jacob, are not destroyed."
And that's us. Descendants of Jacob. How do we know that? Because if we turn over just two pages in the Bible we come to the first book of the New Testament: the Gospel according to Matthew which begins with the genealogy of Jesus. Chapter 1 verse 2 reads, "Abraham was the father of Isaac, Isaac the father of Jacob…" and it continues through to verse 16, "…of whom was born Jesus, who is called Christ." And Paul tells us in his letter to the Gentile church in Galatia, in chapter 3 verse 29, "If you belong to Christ, then you are Abraham's seed, and heirs according to the promise."
We are the descendants of Jacob and we are not destroyed because the Lord does not change. And Paul backs that up with these words from
2 Corinthians 4 verses 8-9 (from his own experience), "We are hard-pressed on every side, but not crushed; perplexed, but not in despair; persecuted, but not abandoned; struck down, but not destroyed."
In this time of pandemic and unimaginable change be encouraged by those words from scripture and remember Percy Dearmer's words: "Ev'rything changes BUT God changes not."
Every blessing,
Jane
---