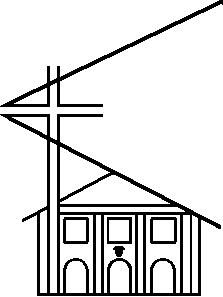 OUTLOOK
Outlook August/ September 2022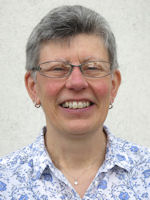 Minister's Letter
[The Lord says] "Forget the former things; do not dwell on the past.
See, I am doing a new thing!
Now it springs up; do you not perceive it?" [Isaiah 43:18-19]
Dear Friends
In this edition of Outlook I'm looking ahead. Ahead to the end of September when we will be celebrating Harvest once more. And in case you're wondering, this year's service will be held on September 25th. When I write for the magazine I don't usually look that far ahead. As I write this, it's only the 20th July! But the temperatures of the last couple of days have made me think of that time of the year when we give thanks to God for all that we receive of the abundance of Creation and reflect on how we help those who are not so fortunate.
At Harvest we have traditionally supported groups who to try to alleviate local food poverty and also the work of Operation Agri. This year, I'm sure, will be no different. Local (and national) food poverty concerns are deepening because of the war in Ukraine and the rapid increase in the cost of living. But for years now we have really only thought about the effects of climate change on those typically in drought prone countries like Ethiopia, Sudan, Eritrea, Somalia and in flood prone countries such as Bangladesh, Pakistan, the Philippines.
But now…temperatures this year in this country of 40 degrees C and an undeniable trend towards temperatures regularly being in the high 30s means that farmers in this country are having to make changes to their practices, efforts to reduce CO2 emissions have to be made with a greater urgency and we all need to conserve the earth's resources. My prayer is that we all do all that we can to keep global warming below that critical +2 degrees C. I'm sure there'll be much more talk about 'the temperature' before the year is out.
But what about 'spiritual temperature'? How often do you and I consider the spiritual temperature. Of our own lives. Of the life of the church. And how do we measure that? One means of determining that temperature is to look at our prayer life. Oswald Chambers put it bluntly: "Prayer is the vital breath of the Christian; not the thing that makes them alive, but the evidence that they are alive." Charles H. Spurgeon wrote, "I know of no better thermometer to your spiritual temperature than this, the measure of the intensity of your prayer." And not just as individuals but corporately. Praying is not just a solitary activity. Yes, we read in the gospel of those times when Jesus prayed in this way: "Very early in the morning, while it was still dark, Jesus got up, left the house and went off to a solitary place, where he prayed" (Mark 1:35), but we also read of the early church for whom meeting together was key: "They devoted themselves to the apostles' teaching and to fellowship, to the breaking of bread and to prayer" (Acts 2:42).
Every blessing as you seek to continue in your discipleship and grow in your faith,
Jane
---
Jubilee and Pentecost Lunch
---
Now thank we all our God
On July 9th, as part of Hitchin Festival, we threw open out doors to the town to display the wealth of creativity within the Church community. The car park and ralings were yarn-bombed. Handicarfts and hobbies were siplayed and musicians played and sang. We even had magic display for the children.

Page 4 has a selection of photos of the event and here a is short appreciation about it by Mary Taylor.

For all people experienced that Saturday past. The memories will surely last!

Welcomed by bunting, knitted flowers, birds, butterflies, ladybirds and bees all adorning the railings Greeted in church by displays of embroidery, tapestries, cross-stitch, paintings and pictures – a poem illustrated by flowers, model engines, a doll's house!

Not forgetting the open, water-filled baptistery depicting believers act of commitment Entertainment in the form of magic tricks, merry songs, instrumental music, knitted novelties, the Hungry Caterpillar story.

Photos of our own wonderful world, tattoos of any colour, any shape - all semi-permanent! All before one indulged in cake, coffee, tea and scones and more cake ............ and more cake.......

How we thank you Lord our God
For all the gifts that we can share
That you can use to make aware
Others of your love and care.



---