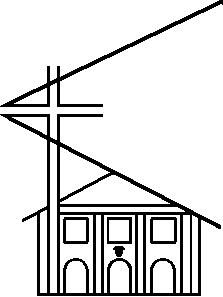 OUTLOOK
Outlook January/ February 2022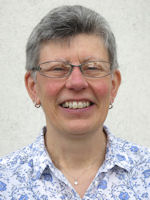 Minister's Letter
'So they went back on another route that did not go through Jerusalem' [Matt 2:12]
Rev Jane's Christmas Day Letter
Dear Friends
What a time itís been. What a journey weíve been on. Twenty-one months of restrictions and uncertainty. But surely a time in which we have learnt some things tooÖ
We are resilient. Our faith in a God who is present in all our difficulties and who continues to journey with us through this pandemic has continued.
Age is no barrier to learning new skills. Those with access to technology before the pandemic who did at least know how to turn on their device found that they could connect to, and interact with, Zoom and view live streams on YouTube. Effective tuition over the telephone or on the door-step at 2m separation was possible!
The telephone is a wonderful invention and that even in the 21st century a letter can make a personís day. Even those without electronic devices could dial into our Zoom services and meetings (even if the sound quality wasnít great) and contribute to those gatherings if they wished. Physical isolation did not necessarily mean that contact with others was not possible.
Pastoral care is taken seriously by all the members. In a church the size of Tilehouse Street with about 40 members and regular attenders most people know most people. There is a formal pastoral care structure in place, but many took it upon themselves to go out of their way to contact our more frail and isolated or shielding members. People who hadnít written a letter in years made it a priority for many months!
Patience. Whether itís been dealing with the frustration of not returning to in-person worship as soon as we would have liked or with the inevitable hiccups in technology. Whether itís been the accepting of wearing face coverings when we did return to weekly in-person meetings or having to cope with the draughts produced by additional ventilation, we have put up with it.
Acceptance. Weíve had to learn to accept that things will never be the same again. The reality, as we know, as we face up to the appearance of the Omicron variant and listen to the warnings of Professor Dame Sarah Gilbert as she speaks of possible future pandemics is that this way of living is probably here to stay.
Every blessing,
Jane
---
Rev Jane's New Year Letter
As I write this I know that Christmas Day celebrations have not been affected by increased restrictions but how will we be entering the new year, I wonder? Regardless of all that uncertainty I do pray for all of us a more settled 2022 as we learn to live with the virus. But a new year brings a new text for us to focus on. And this year we stay in the Old Testament turning to the book of the prophet: Isaiah 43:18-19
[The Lord says] 'Forget the former things; do not dwell on the past. See, I am doing a new thing! Now it springs up; do you not perceive it?'
As we continue to consider the future of the church it seemed appropriate to remind ourselves at the start of 2022 of the forward-looking nature of our God. And to remind ourselves of the hope we have for the future. Our God is not fossilised, a relic that we dust off on January 1st just to cling onto, desperately trying to remember past encounters and ways of working. No. Our God is with us, alive and active.
Of course, we have just celebrated again his incarnation, his birth as a baby. A moment of looking back. Of remembering the former things. Of dwelling (for a time) on the past. But the prophet tells us that God is not stuck in the past. Yes it's good to remember and celebrate, to learn from the past, but not to keep reliving it in such a way that new ideas cannot be tried and allowed to flourish. It is as Jesus himself said, "And no one puts new wine into old wineskins; otherwise, the wine will burst the skins, and the wine is lost, and so are the skins; but one puts new wine into fresh wineskins.' (Mark 2:22)
And so, as we continue to journey away from the manger and with God into 2022, let me encourage you to share in the January Church Meeting (open to all who worship with us regularly and / or are formally in membership) and to set aside the morning and early afternoon of Saturday, February 5th to continue to pray and give thought to the church's future.
We have a rich heritage and so there is much that is worth taking forward but God is already doing a new thing among and through us. My prayer is that as it springs up in the new year that we will take the time to perceive it and the courage to join in.
May God's blessing rest upon you and all whom you love and for whom you pray as we enter another new year.
Jane
---