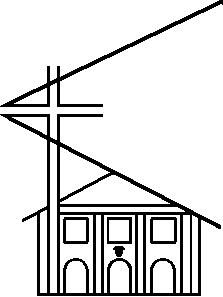 OUTLOOK
Outlook December 2016/January 2017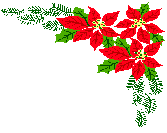 Church Family
I'm told that Christmas shopping is best done between Michlemas and Candlemas, so that means we could start today - 11th November. That is if you are sufficiently organised!! I think I would prefer to wait until December.
Within the Fellowship we start with some good news … Kath Melot has asked to become a member of the Church, and the Church Members at their meeting in November were very happy to endorse her request. We thank God for Kath's cheery face and for her interest in others and we very much look forward to the day when she will be formally received into membership.
It is good to know that Brian Apthorpe is now home from hospital and continuing to make good, albeit slow progress. Mary Brown has recently been moved from Lister Hospital to St. Christophers, Hatfield, for a period of rehabilitation. I know Mary would be very glad to hear from friends in the church. We remember these friends in our prayers and also continue to prayerfully remember Anne Moody's sister-in-law, Colin and Cheryl Simmons, Margaret and Rod Piggott, Bernard Gifford and Lynn Viccars (friend of Brian Reeve and Maralyn)
As Outlook goes to the printer, news has just come in that
Lisa Glindon's husband Neville is in hospital in intensive care. We
pray for Neville and remember Lisa and all the family at this worrying time.
Our thoughts and prayers also continue for Gill Clough, Rachel and Richard and their families and it was good to know that a good number of friends with THS connections were able to attend Bob's funeral. Some friends were also able to attend the service of thanksgiving for the life of Alan McCarley at Little Wymondley.
As Christmas draws nearer we think of the Saviour of the World who came to earth as a baby, to learn to walk with Creation, to teach us, to die for us and to be raised to life again, offering salvation to us all -if we will accept His free gift.
Wishing you all a Happy Christmas and a peaceful and healthy New Year.
Anne King
Pastoral Care Co-ordinator.
---
Remembrance Sunday
---
Knit &amp Natter
We are a small group who meet every few weeks to knit/crochet for charity. We make garments such as jumpers, hats, scarves, blankets etc. for a charity called "Knitting for Peace" who mainly distribute the items to needy people in this country. These can be any size from baby, toddler through to adult. We also make some items for the Rosie Maternity Unit at Addenbrookes Hospital in Cambridge.
We would very much like to welcome new members to our group and starting in the New Year we shall meet at 2:30pm on the first Friday of the each month. Please speak to Meg Granger or Eileen Smith if you would like more details.
We are a friendly group and don't bite!
---