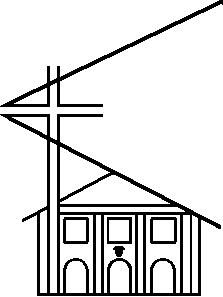 OUTLOOK
Outlook May/June 2021
Church Family
Through all the changing scenes of life is the hymn that comes to mind as I put pen to paper. Yesterday we had snow showers and today there is sunshine and beautiful spring blossoms as well as the bird song and longer days, something to praise and thank God for.
As the virus cases drop, most of us have had one vaccination, some two. And like Marionís tortoise coming out of hibernation, so we ease lockdown. We can meet up with families and friends and go to more shops. We continue to pray for each other, particularly those who are venturing out for the first time.
A very special lady, Dorothy Chamberlain, celebrates her 100th birthday on 21st May and we wish her a very Happy Birthday and congratulate her on achieving this milestone.
We remember those in our fellowship who need our prayers at this time:
Those who are still struggling with loneliness and feel isolated
Those who are waiting for hospital appointments and are facing surgery
Those who are unwell
Those who have recently lost loved ones including the Queen and the Royal Family as they mourn the loss of Prince Philip
May the God of love and peace surround us all in sickness and in health in His everlasting arms.
Let us remember:
Those who are suffering with mental health issues, depression and anxiety and for those who care for them
Children and young people now that they are back at school and college and for those working in education
The Phase team
A big thank you to Sue who continues to do the Flower Ministry, cheering so many people up and thanks to for our loyal Zoom team who are continuing to keep us linked with the church services and other meetings.
We pray for:
All the Churches Together in Hitchin and for their leaders
For the volunteers who work in our community
For the food banks and other food hubs
For those who volunteer behind the scenes in our hospitals
Our NHS staff
Those who continue to roll out the vaccines
Those we know in care homes and the staff who look after them
Alan and Megan Barker, our Link Missionaries
The village churches of Stondon and Wymondley
We continue to pray for the church at THS and our minister Jane, who together with the diaconate as they continue to plan for the churchís future.
Val Chivers, Pastoral Care Organiser.
---