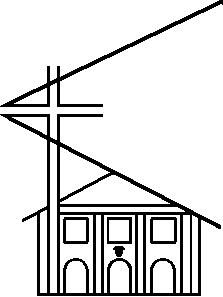 OUTLOOK
Outlook January Notices Hitchin Pantry
At the November Church Meeting we agreed that the church would now be supporting the recently opened Food Pantry. Please continue to bring non-perishable goods to the church as we have done previously for the Food Bank. (Please make sure they have a long best before date).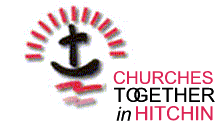 Churches Together in Hitchin
Tues 18th - Tues 25th January: Week of Prayer for Christian Unity
Sun 23rd: 'tea-time' discussion at Our Lady's about working together.

Central Baptist Association
This year all three CBA regional ministers will be retiring. Please read the advertisement on the notice board re the appointment of a new team leader and pray that the right person will be found.
Recycling funds raised
Recycling via Our Lady's Church has raised a total of £1951.60, broken down as below.
Biscuit & cakes/Bread/R&B Home care £115.10 (Parish Hardship Fund)
Coffee pods £1335.00 (PHASE) Pens/ colgate £122.50 (Herts Homeless Help/Sanctuary)
Pringles/Crisps/Petfood £379.00 Marine Conservation.
A big thank you to everyone that contributed.
Please note that the coffee pods can no longer be recycled via this method and also pet food packaging. A new list of acceptable items is available in the vestibule.
---
Church Family
Thank you to all who donated towards the cost of flowers for 2021. This is very much appreciated and is a real blessing in the life of the church. A number of Sundays in the year though are not yet covered by donations. If you would like to take one of these dates (to remember someone or give thanks for an occasion) then please speak with me. As ever, a huge thank you to our team of arrangers: Dorothy Browne, Debs Maguire, Claire Saville and Barbara Swain.
We continue to remember all in our fellowship and their family and friends who are in particular need as we start this new year, but pray especially for:
Tony, Edna, Audrey, Jean and Kath in Foxholes
Mary B, Dorothy C and Win
Pam S
Meg and her family
Sue's granddaughter
Anne and her family
Those waiting for hospital appointments
Those facing a new year mourning the loss of a loved one in 2021
We remember too:
Our Regional Ministers: Geoff, Colin and Stephen
Our Link Missionaries: Alan and Megan Barker
Those who are homeless, the work of Helping Herts Homeless and other national agencies, the Food Bank and Hitchin Pantry, those continuing to work tirelessly in the vaccination centres and in our NHS. We pray they may know extra strength, patience and resilience for all they do.
We pray too for the special Church Meeting in January and the follow-up meeting in February. We pray that God will guide our discussions as we look to the future.
Val Chivers, Pastoral Care Organiser.
---
Correspondence


| | |
| --- | --- |
| Harry and Aud would like to thank Sue Apthorpe for her cheerful appearance on the morning of Nov. 22nd with some lovely flowers from the Church which are giving us great pleasure. | |
---