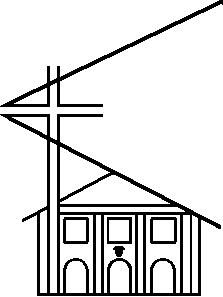 OUTLOOK
Outlook February 2019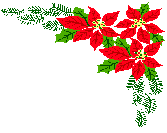 Church Family
It is with great sadness that we record the death of Anne King on the 14th December 2018. The funeral service for Anne took place on the 4th January led by the Rev. Ian Stears-Handscomb and there will be a Thanksgiving Service for her life at 2.30pm on Saturday 2nd February 2019, led by the Rev. Jane Robson. We especially remember in our prayers at this sad time Anne's daughters, Ruth, Debbie and Judith and their families. Anne was a member of our church for many years, during which time she took a very active role in so many areas of our church life, not least as Pastoral Care Organiser, writing this column each month, and we miss her very much.
We are sorry that Pam Williams had an accident and suffered a broken femur. At the time of writing Pam is still in hospital, but planning to go for rehabilitation before returning home. Doreen Donovan is at home, but nursing a lot of bruising following a fall, although some would say "following an argument with a taxi"! Sue Lewis who regularly meets with us at Open Church on a Thursday morning also had a fall resulting in the need to have a hip replacement. However, we are pleased to report that Sue is making excellent progress and was back at Open Church just two weeks after her operation!
We were sorry to learn that Audrey Jenkins was very poorly in December and had a spell in hospital. However she is at home now and making a good recovery.
We are so pleased that Margaret Piggott is back at home after a very long spell in hospital, although sorry to learn that as yet the medical profession do not have any answers or suggestions which might improve her condition. Rod is an excellent "nurse" and we continue to remember them both in our prayers.
We also remember Jean Shadbolt in Foxholes Residential Home, who now has trouble with her eyes, Pauline Smith in Sloe Hill Residential Home, who is now very frail indeed, and also Hilda Miller who is still recovering from her knee operation. Others struggling with health issues are Winn Matthews, Kath Melot and Jean Morley. Please do remember all these friends mentioned above in your prayers.
We gladly welcome back our Minister the Rev. Jane, and trust that she had a wonderful holiday in New Zealand, and also found some time to rest, relax and 'recharge the batteries'.
---