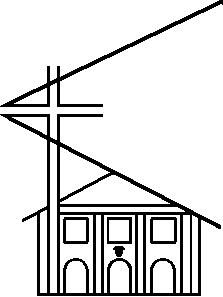 OUTLOOK
Outlook July/ August 2018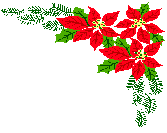 Church Family
As I write this the blue sky is startling, a gentle breeze is blowing and the flowers look wonderful in the garden .... But we could do with some rain! But we thank the Lord for the beauty that surrounds us.
Summer is the time when activities slow down a bit, but certainly not until Mission Gift Day and Holiday at home have been celebrated and enjoyed at Tilehouse Street. We are grateful to all those involved in the planning and preparation.
We pray for Nickie Woodbridge whose father is very ill in hospital, and we remember Nickie's Mum as well.
Jean Morley is very poorly.;
Jean Shadbolt and Jane's Mum are both finding life somewhat difficult just now. However it's good to hear that Winn Matthews is improving and is getting out a little now.
Following her 'argument' with her lawn mower which caused her to fall, Marion Woodbridge experienced a great deal of pain; she is having some physiotherapy, we trust that the pain is now easing a bit and that she will soon be back with us again.
We remember in our prayers all these friends mentioned above, including Margaret Piggott's sister and brother-in-law.
We are delighted to learn that Martin Stears-Handscomb's daughter Emily was married on the 23rd June, and that Nathan Russell is also to be married in New Zealand this month. We wish both couples God's richest blessings.
Finally, our friend Stan Smith, now living with his daughter in Frinton-on-Sea, will be 101 years old on the 2nd July. We send him every good wish on his birthday. Congratulations Stan!
We remember in our prayers all our friends and families and we pray for God's love and peace to surround them all.
Anne King
Pastoral Care Co-ordinator.
---
Date to remember!
Beds & Herts Historic Churches Trust
The Annual Sponsored Bike 'n Hike will be held on Saturday, 8th September
Participants are generally sponsored to see how many churches
of the two counties they can visit on that day,
sponsorship money going towards the maintenance of churches - all denominations
In addition to the cycling, it is possible to walk
around a number of churches (in Hitchin there are around 10 participating).
Again you could get sponsorship per church for those you visit.
It would be good if some friends from Tilehouse Street
could take part, or maybe you could be one of the team
to welcome the cyclists - offers to cover an hour
or two hour slot on the day will be welcome.
please speak to Gill Mayes (01462 4349190.)
---