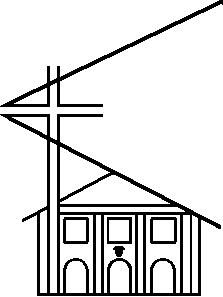 OUTLOOK
Outlook December 2018/ January 2019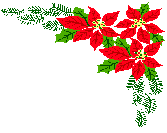 Church Family
We are so sorry that Anne King is struggling with ill-health just now. She spent a short spell in hospital, but is now home. We trust that life will become a little easier for her and that we will soon see her back in worship.
We are sorry too that Peter Bleasby is suffering at the moment with a chest infection. He is 'confined to barracks' just now, but we trust that the antibiotics will work their 'magic' and that he will be back with us all very soon.
Other friends who are not too well include Jean Ireland, Jean Morley, Margaret Piggott and Winn Matthews. David Joyce is still nursing his injured knee and Colin Simmonds, who lives in Robert Tebbutt Court, continues to have numerous appointments at the hospital.
Richard Womwell (Hilary's brother) has also been in and out of hospital recently. He is now at home and we trust that he will continue to make good progress.

Congratulations to Hilda Miller, who recently celebrated her 90th birthday. We are delighted that she is recovering well from her knee operation and are looking forward to seeing her in worship again soon.
It was also good to welcome again Jane's mother Beryl to worship recently when she visited Hitchin, and to know that she is much better in health now.
Pauline Smith continues to be well cared for at Sloe Hill Residential Care Home. Pauline is in her 99th year, is very tired now, but so well supported and cared for by her family.
We remember all these friends and others who are struggling in the cold weather; do please continue to remember them in your prayers.
Finally we pray for Jane, our minister, as she flies off to New Zealand immediately after Christmas for a well earned break after the very busy period of Advent and Christmas Day. We trust that she will have a most enjoyable time and also have some time to rest awhile, reflect and re-charge. Safe journey Jane!
---
The big green Litter Pick
A letter of thanks to those who took part, from Ellie for HITCHIN FORUM and Rachel for CLEAN UP HITCHIN
Thanks to you and your members so much for helping to make Hitchin's Big Green Litter Pick such a success! Altogether it was a great event and Hitchin sparkled! Even the weather co-operated!
However you look at it this was our most successful event in 6 years. We had more teams - 16 in all, more volunteers - 233 in total, of whom 90 were youngsters with even toddlers joining in, and 188 bags filled with rubbish. There is a photo gallery under Latest News on the Hitchin Forum website:
https://www.hitchinforum.org.uk/hitchins-big-green-litter-pick-october-21
Many teams reported less rubbish than in past events which is encouraging and I don't think that was only down to having more volunteers collecting it. The exceptions were The Dell (vigorously cleared of rubbish yet again by a team of exceptional Guides) and Redhill Road and nearby footpaths. And as always it was the items that wouldn't fit into the big bags that were the most interesting: a super-market trolley, bathroom scales, kitchen and bathroom sinks, tents, bicycles (3 in all!), sofa frame, cycling helmet, boogie board, car park barrier, a large billboard for the fair and two sets of bedsprings.
THS worked in the streets around the church after the morning service -a team of nine who filled three bags.
Thank-you to Paul, Daniel, Pauline, Marion, Sue, Dorothy, Val and Brenda (from Rugby) ... and to anyone else who got Involved that morning.
There will be another opportunity to get involved in the Spring.
Jane
---