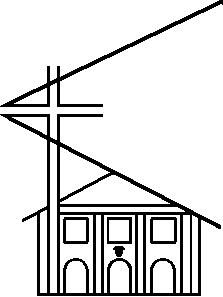 OUTLOOK
Outlook July/ August 2019
Church Family
It was a real delight for a few of us who accompanied the Rev. Jane to Park House on the 9th June 2019 where Hilda Miller was received into Church Membership. We had been looking forward to this for a long time but unfortunately Hilda has been unable to attend worship at church, so'the Church' - about nine of us, gathered in Hilda's home where, at a Communion Service the Rev. Jane received her into the membership of Tilehouse Street Church. It was a happy occasion and good afterwards to share fellowship over a cup of tea and biscuits!

Peter Bleasby
We were all very saddened by the death of Peter Bleasby earlier In the year. Without an Outlook magazine for May and June, we were unable to record it until now. Peter was a deacon, a true friend to everyone and we miss him so very much. On the 9th May friends from the church and from all the areas of Peter's life where he was so active, packed the church for an amazing service of Thanksgiving for his life. We continue to remember Joyce and all the family in our thoughts and prayers.
News of others in the Fellowship
Jean Morley has been in hospital, and also in Knebworth Care Home for rehabilitation, but is now home.
Judith Hanna has also been poorly and continues to be under the hospitalfor more procedures.
Margaret Piggott still continues to struggle.
We remember in our prayers those friends mentioned above, and also: Pam Williams, Jean Shadbolt, Hilda Miller, Kath Melot, Wynn Matthews and Mary Brown. Kath Melot has moved into Foxholes and appears to have settled in well.
It has been good to see Pam Slade, Jenny Smythe and Jean Morley back worshipping with us again following periods of ill-health.
Congratulations to Nicky Woodbridge's son Sam who was married in Kent on 31st May, and also to Margaret and Rod Piggott's daughter Helen who was married on the14th June.
And more happy news for Liz and David Joyce and their daughter Katherine who gave birth to a baby boy in April.
Val Chivers, Pastoral Care Organiser.
---