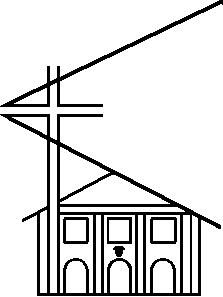 OUTLOOK
Outlook June/ July 2022
Church Family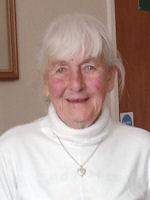 As we approach June and July the summer sun should be overhead and hopefully some of you will get a glimpse of the sea and hear the sound of waves.
For some of our own church fellowship I know that life at the moment isnít quite so ďsunnyĒ, but may you know the peace of God and His everlasting love is with you always, even in the most difficult times.
Can we remember the following people especially in our prayers:-
John and Pauline and the Edwards family. We are pleased to hear they are now both out of hospital
Meg as she recovers from surgery
Sue as she faces surgery
Winís family, particularly her step-granddaughter Pauline as she prepare for Winís funeral.
Pamís sister, Brenda
Margaret and Rod, Margaret is finding things particularly difficult at the moment
All others facing hospital or doctorís appointments
It was good to be able to visit Foxholes again and to find everyone so happy. Kath was thrilled with the visit from Gill and the card she received from Harry and Aud. Jean was also pleased with her letter from Gill.
We continue to pray for our church and for the special events on 5th June (Jubilee picnic) and 9th July (Open Day as part of Hitchin festival) and for those who work hard to make them possible.
We pray for the work of Phase as the School Workshops start at the end of June and into July.
Can we remember Spurgeonís Children Homes who will be celebrating an old scholars and staff reunion on 18th and 19th June in Birchington in Kent. There will be a special church service at Birchington Baptist Church on 19th, which would have been Charles Hadden Spurgeonís, (the homes founder) birthday. Spurgeon started his home in 1867.
We also pray for The Queen as she celebrates her Platinum Jubilee and for all the special events taking place. We give thanks to God for her and the service she has given to this country and the commonwealth.
Val Chivers, Pastoral Care Organiser.
---
Correspondence


Dear friends of Tilehouse Street
Thank you very much for the beautiful flowers. They gave us such
cheer as a family. Dad thought the blue flowers were beautiful and a
wonderful colour. Nature is a wonderful thing.
With all our love

The Edwards family

Dear Friends,


Thank you very much for the flowers which Sue gave me for my
recent birthday. They are beautiful, and much appreciated.
I had a most enjoyable day, visiting London to see the musical "Mary
Poppins Returns". It was absolutely brilliant, and at the end Mary
Poppins literally "flew" over the audience - we all held our breath!
Best wishes to you all.

Hilary (Womwell)
---
Easter images
| | | |
| --- | --- | --- |
| Good Friday joint service in Hitchin Market Place | Easter Day at dawn | Easter cross |
---