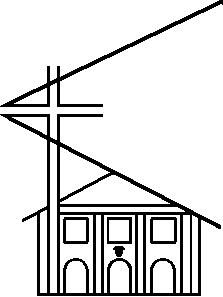 OUTLOOK
Outlook December 2019/ January 2020
Church Family
At present there are many friends who are poorly or struggling and who need our prayers....
Eileen and Ken Smith - Ken has been very poorly and is having various tests done, and unfortunately Eileen has had to cancel her cataract surgery.
Alison and Ken Doggrell - Ken unfortunately had a set back due to an infection. He is making very slow progress in Danesfield, but is due to have a home visit on the 2nd December and hopefully will be discharged on the 6th.
Please continue to remember Margaret and Rod Piggott and their daughter-in-law Amanda. Margaret celebrated her 80th birthday on the 20th November.
We were so sorry to know that Janette Westell had a fall at church on the 17th November, catching her leg on a chair link, necessitating a visit to Lister Hospital where she had to have a skin graft. Janette is now home from Hospital and progressing slowly. We continue to remember Janette and Ralph.
Others we continue to remember are Judith Hanna who is awaiting treatment at Bedford Hospital, Gill Mayes who is to go into Papworth Hospital overnight, Sue Apthorpe's arm is now out of plaster and in a splint, so is on the mend, and Jean Ireland who is really struggling with her eyesight. We remember too, Kath Mellott, Dorothy Chamberlain, Pam Williams, Jean Morley and Pauline and John Edwards and Heather.
Nickie Woodbridge's mother Gisela has moved to Maples Court and we trust she will settle in to her new home quickly.
We also think of friends who, this year, have lost a loved one and this will be the first Christmas without them ... Joyce Bleasby, Ann Cousins (née Hall), Viv Gordene (Jenny Smyth's sister) Val Allen, Mervyn and Joyce Smith, and our Link Missionaries, Alan and Megan Barker.
Congratulations to our Minister, the Rev. Jane, who takes on the Role of Chair of Churches Together in Hitchin. Please remember her and her mother Beryl in your prayers, and also all those mentioned above.
Last, but not least, I would like to thank all our Pastoral Care workers for all that they do throughout the year. Best wishes for a very happy Christmas to all in our Church Fellowship. God bless you.
Val Chivers, Pastoral Care Organiser.
---