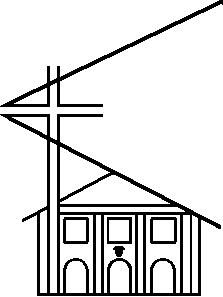 OUTLOOK
Outlook April 2019
Thank you
to each and every one of you for a wonderful eight days of celebrations.
Tilehouse Street Baptist Church's 350th Anniversary will be remembered for so many reasons but for me it was all about the servant-heart that so many of you displayed during the eight days – and for a few over eighteen months or more. I am absolutely not going to mention names (except one) but if you did anything, anything at all to prepare for or be upfront on 'the night' then this heart-felt thank you is for you. I am always privileged to be the minister of this church but on this occasion, I also want to add that I am extremely proud to be minister of this church.
Between us we 'sweated' over The Ongoing Story, over cooking or washing up, over moving tables or chairs, over laying tables or clearing away, over quiz questions or keeping score, over flowers or decorations, over serving drinks and nibbles or acting as hosts, over projection or audio, over first aid or welcoming, over taking money in or paying money out; offering words of encouragement to one another at just the right moment, always making sure that as many people as possible were invited and that when they came making sure that they felt welcome.
Each and every one of you, truly, a star.
But without the initial enthusiasm, ideas and plans of Peter Bleasby these eight days would not have happened – so that's the one name which I am absolutely going to mention. On behalf of all of us at Tilehouse Street, Peter, thank you. Please accept all the congratulations and thanks that come your way from this anniversary – you deserve every single one.
So what are we going to do for our 351st anniversary … Eh?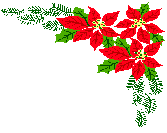 Church Family
John Edwards cutting a beautiful cake following his 80th birthday on 3rd February. At my request, John's daughter Ruth sent the picture in, expecting it to appear in the March edition of Outlook ... so my sincere apologies Ruth for the omission .
John also wrote,
"A big 'thank-you' for the lovely flowers received this morning in celebration of my 80th birthday. Lovely colours for this time of year.
John Edwards.
Moving on … what a memorable eight days of celebration we all enjoyed last month marking Tilehouse Street's 350th Church Anniversary! It was good to welcome so many guests at the various events, and it was lovely to meet 'old' friends who had moved away from Hitchin, but had made the journey back to celebrate with us.
Unfortunately Janette Westell had a fall in the church after the Anniversary service, when she cut her head and needed to go to Lister Hospital for treatment. We were glad to be reassured that Janette was alright, but sadly she and Ralph had to miss the Anniversary Lunch!
We were also sorry that a few friends who had hoped to be with us, were sadly unable to be present because of health issues. We do hope however, that they will enjoy reading reports from various people which will appear in the next issue of Outlook (which will be in July!) and also the booklet entitled "The Ongoing Story".
We continue to remember those of our fellowship who are unwell or who are juggling appointments with Clinics, Doctors or Hospitals, or can't get out and about as they would like. In particular, we remember Margaret Piggott and Rod, Jean Morley, Judith Hanna, Ann Steeley, Jean Shadbolt, Kath Melot, Pam Williams, Mary Brown, Martin Wingstedt, Hilda Miller and Winn Matthews in our prayers.
---