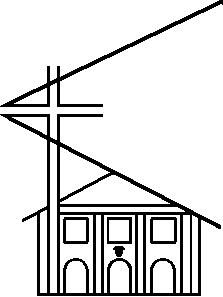 OUTLOOK
Outlook September/ October 2021
Congratulations
to Domonic Wardell, (Joyce Bleasby's grandson) who has achieved a 2.1 degree in maths at University of Bristol.
and to Phoebe Deller who achieved A*A*A in her A levels and has accepted a place to read Classics at the University Cambridge.
---
Events coming up in September and October
Churches Together in Hitchin events
Sunday 12 September: Party in the Square, 11:30-15:30 - see Page 2.
Please let Paul Chamberlain know if you are able to help.
Sunday 19th September: Vaccination Thanksgiving Service 17:00-18:00
The Rev Charmaine Sabey-Corkindale is arranging at St Mary's a ĎThank Youí to all the staff and volunteers of the Vaccine Roll Out in Hitchin. From her own experience as a volunteer, she wants as many of us as possible to join in expressing appreciation and to hear from those who were part of the Roll Out. She tells us that it will be a great occasion with plenty of good hymns and music! Do come along yourself and bring others with you.
Wednesday 22nd September: Council meeting 19:30
Members of all churches are invited to our Council. We are still working on the format and themes, though it will definitely include the annual Phase update when we hear about the great work going on in schools. For the moment, please note the date and look forward to with eager anticipation to hearing more!
Friday 1st October: World Day of Prayer service 14:00
At St Maryís. This would have normally been in March. There will be refreshments afterwards.
Advance Notice: THS Annual Memorial Service
Sunday 7th November 16:00
The annual memorial service for those who have recently lost loved ones. This year the service will be conducted by Rev. Ian Stears-Hanscomb. Invitations will be sent out soon.
---
I pause to think…
I pause to think Ė
How easily we soon complain
"Iím too hot; too cold
Iím too young; too old
A cashless society! thatís not me
Shopping on line? I want to see shops"
Life is changing far too fast
Attitudes alter. Nothing seems to last.
Technology is of course a plus
But for me, it seems an awful fuss.
But we too cannot stand still,
We can look back, but only to see how God
has already led us.
And so look forward in faith and trust
And letís not forget the gift of the present moment!
not just individually but together
We look to the Trinity
God the Father to be worshipped and adored
God the Son who died for us and now as our risen Lord
Is with us every moment of every day
and God the Holy Spirit who guides us and prays
within us when we are mute.
Glory be to all three persons
as it was in the beginning and ever shall be
To which we all say ĎAmení

Mary Taylor
---