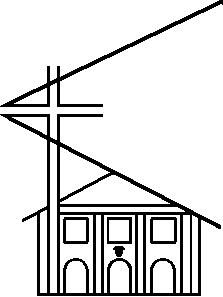 OUTLOOK
Outlook Mar/Apr 2021
---
Letter from Alan & Megan Barker with BMS World Mission
Dear all,
Hello from Pokhara, Nepal! We finally got back to our own place yesterday afternoon. First of all we had to stay in a quarantine hotel in Kathmandu and then after 5 days get a PCR test. Ours was negative and so that meant we are allowed to spend the remaining time of our 10-day quarantine in 'self-isolation' at home. We are now still in the process of sorting ourselves out and getting our heads around packing up and leaving.
We would value your prayers as there is a possibility that we might have to leave earlier than we were planning. Our plan has been that when Megan's work visa expires on March 14th we will swap to a 30-day tourist visa and leave by mid-April. There is now a possibility that the Immigration Dept has removed that provision ie not allowing people to change from a working to a tourist visa. We're going to go to the Immigration Office here in Pokhara once we've completed our quarantine this week, to see if we can get some clarity. We have swapped from work visa to tourist visa and back again many times during our time in Nepal, so it's a bit of a surprise to find that it might not be possible anymore! Having arrived later than originally planned because of Nepal's ban on UK travellers, we might only have 4 weeks left! Not the sort of departure we had hoped!
Having spent the last 4 months in the UK under various Covid restrictions and lockdowns it was strange to arrive in Nepal and find all the shops open, schools running, public transport operating fully and churches starting to meet regularly. Covid hasn't gone from Nepal but cases and deaths are very low so life here is pretty much 'back to normal'.
P.S. Thank you all for your prayers for us in the last week. Following on from our last email, we praise God that it has been confirmed that we can swap from Megan's current work visa to a tourist visa. This takes the pressure off by allowing us more time in country to get everything sorted and also gives us the opportunity to say some goodbyes in a more relaxed way.
We went to see our colleagues yesterday in the hospital and in the office, and Megan will start back at the hospital fully from Monday until her work visa ends on March 14th and Alan will sort more things at home and offer some support to his colleagues in the partnership team during our remaining time here.
Thanks for your prayers!
Much love, Alan and Megan
---
Poetry Corner
Tough Ahead
Sometimes the road looks tough ahead
Neath clouds so dark and grey,
It's hard to find a chink of light to brighten up the day.
Then just before we give up hope the winds of change will blow,
A kindly word or welcome smile can spark a gentle glow.
And suddenly across the sky
A blessed arch extends,
The ancient faithful promise that we always have a friend."
Lauren Tapper
A poem by Mary Taylor
Time and again people say
"I did it my way"
Is 'my way' the right way?
Shouldn't we hear what others say ?
Watch migrating birds
Flying in formation – no words !
Different birds move to the front
So each in turn can have a punt.
They do not fly at a constant pace
For their flight is not a race
But a picture of us working together –
Come Covid – "come wind – come weather"
---