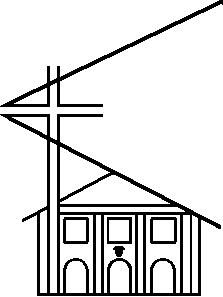 OUTLOOK
Outlook June/ July 2022
From the Editor
I apologise to Harry and Aud and anyone else who was confused. The banner which featured on the last issue of Outlook was made by the Sunday School children, taken in Ogden Baptist Church, Lancs.
NB The online edition was corrected as soon as Aud let us know.
Cover Photo
This issue of Outlook features the Bedruthan Steps, Cornwall, taken in the lovely weather we had in March.
Can I also take this opportunity to thank Sam for remembering to take photos of so many of the church events. It is really appreciated.
'Now Thank we all our God' 9th July
If anyone has photos, reflecting the theme, which are digital and can be displayed in a PowerPoint® please would you contact Anne Moody. Please do not include photos of people.

.

---
RACE for Life
On July 10th 2022 in Fairlands Park, Stevenage, Stephen Copson will be attempting a 5k sponsored run in aid of Cancer Research.
If people want to sign up, the form will be available in the vestibule and he will collect the money after July 10th. If you want to donate online, contact Stephen for the link.
Thank you!
---