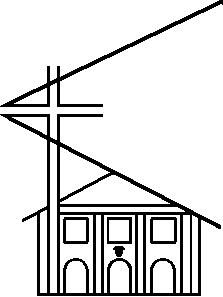 OUTLOOK
Outlook May/June 2021
---
Letter from Alan & Megan Barker with BMS World Mission
Dear all,
Belated Easter greeting to you all – the greeting may be late but we live in the reality of Easter every day don't we!
We are deep into the process of packing up our flat in Pokhara in preparation for the move to Kathmandu. You should have seen from our latest prayer letter that things have moved quickly in a different direction to what we were expecting a few weeks ago. We thank God that we are able to take up our new role with BMS but now based in Kathmandu.
We move on Monday. We would appreciate your prayers for the whole process. As with many thing in Nepal there is a level of uncertainty about this, which adds to the 'normal' stress levels of a house move. There are no removal companies in Nepal, so we have booked an truck to be at our place at 6am on Monday morning. We are relying on friends to turn up and help shift our furniture and stuff and load it into the truck. Pray that they don't oversleep! Our flat isn't near the road and so everything needs to be carried 30-40 metres to the truck!
The journey to Kathmandu normally takes a good 6 hours – we will be following on in a smaller vehicle and so are hoping to arrive in Kathmandu before the truck. Unfortunately large vehicles are not allowed inside the Kathmandu ring road and our new place is just inside the ring road. So, we have to hope the truck arrives in good time to be able to unload its contents into a smaller vehicle and get it to our new flat. Road conditions here in Nepal mean that travel time is very unpredictable, so we might even be unloading during the night or next day!
Once we're finally in the flat we have 10 days to sort out before we fly to the UK once again.
P.S. Just a quick note to thank you for your prayers. We thank God that we are now safely and happily in our flat in Kathmandu. The move yesterday went relatively smoothly and there were plenty of willing helpers both ends of the journey, which made fetching and carrying so much easier for us. Everything was completed within the same day and we are now working out where everything fits and gradually unpacking. We also give thanks for our new landlady, who is really kind and helpful and has been helping to sort things out for us like internet connection and gas deliveries.
Blessings to you all.
Alan and Megan
---