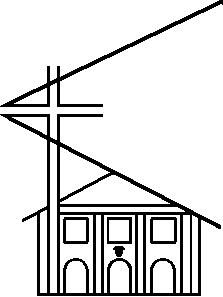 OUTLOOK
Outlook February 2020
Futher Correspondence
Dear Reverend Robson,
I just wanted to write to you, to thank you and your fellowship for your support of Spurgeons Children's Charity over the Christmas period. I was 'blown away' by both the number and the generosity of people from your church who have given some lovely, quality gifts for the vulnerable children we are privileged to serve throughout the year.
I regret that I didn't physically count all the gifts that had been donated but my car was filled with them! Please be assured that we will find good homes for them all!
We are so grateful for your support. Such support makes you part of an incredible, continuing story which began in 1867 when Charles Haddon Spurgeon saw the plight of a group of homeless young boys living on the streets of London. It was inconceivable to him to walk by on the other side and do nothing when, like you, he knew he had the opportunity to help them.
With so much inequality around us, there is great need for the services we are able to provide and the work we are able to carry out, thanks to friends like you. Today you will find us in the heart of disadvantaged communities across the UK where children and families are struggling to cope.
We are committed to bring hope and positive change in all we do and we are very grateful that you have chosen to help this work once again with such passion.
Serving Christ together,
Brian Bennett - Head of Engagement Spurgeons Children's Charity.
---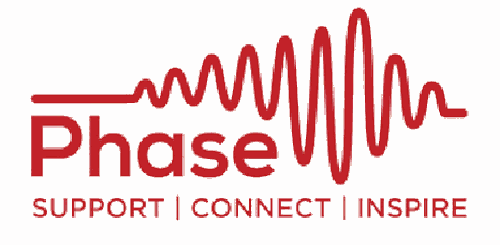 To: Tilehouse Street Baptist Church. 3rd December 2019.
Dear Jane,
We write to acknowledge receipt of a cheque for £1,600.00 from the congregation at Tilehouse St. Baptist Church (THSBC) received via BAGS in November. Please pass on to he congregation our grateful thanks for this annual donation. It encourages both staff and trustees to know that the church is behind us as we strive to support the young people of Hitchin.
For the academic year of 2019/20 Phase continues to work regularly with students in Hitchin primary schools, delivering Year 6 transition, Christmas and Easter workshops. The take up for our Christmas workshops this term has been unprecedented, with 15 sessions being run in 2 weeks! We are grateful to the volunteers from THSBC, including Joyce & Val, who help us to deliver these workshops. In Hitchin Girls' School we also run a weekly lunch time group discussing faith and current topics that are relevant today from a Christian perspective.
We remain committed to supporting the churches too in their work with young people, and we are very grateful for the church allowing us to visit THSBC for our recent Time Trek event in October 2019!
We want to thank you and the rest of the congregation at THSBC again for your continued support of us by sharing in our mission, vision and ministry. We hope you will pray with and for us so that the work we do continues to make a real difference to young lives.
Yours sincerely.
Amanda
Amanda Maylin (Mrs),
Office Manager,
office@phase-hitchin.org.uk 07799 905997
---
Christmas Cards Sorting at THS in 2019
We would like to thank all of you who contributed to the Macular Society, the charity we supported this year.
We managed to raise £157.20.
Thank you so much for your support and Donations.
---